The RHA has given a cautious welcome to the government's decision this week to set up an industry taskforce to advise on the UK's supply chain crisis but warned that ministers must act on its advice rather than use it as a "smokescreen" to hide a lack of government action.
The warning follows a government announcement this week that Prime Minister Boris Johnson has appointed former Tesco chief Sir David Lewis as its supply chain adviser.
Lewis will also co-chair a newly launched Supply Chain Advisory Group of industry experts and a new National Economic Recovery Taskforce (Logistics), headed by Cabinet minister, Michael Gove, which the government said this week has been created to ensure "those on the ground have the opportunity to voice their concerns and advise on the most efficient resolutions".
In his new role, Lewis will advise the Prime Minister and Steven Barclay, Chancellor of the Duchy of Lancaster, on how to deliver rapid improvements, resolve "acute, short-term issues", and bring long-term changes to the UK supply chain.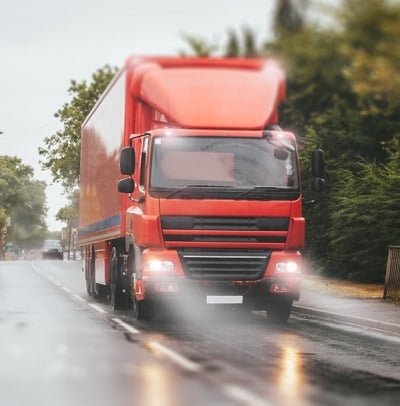 His brief includes identifying the causes of current blockages and pre-empting potential future ones, advising on resolutions, working closely with industry to improve government access to data, and building better ways to respond to future blockages.
Announcing his appointment this week the government said: "Businesses have faced a range of challenges over recent months as they recover from the global pandemic which has impacted supply chains across Europe and around the world.
"The government has acted quickly to introduce a series of measures to relieve pressure on vital supply chains, including by streamlining the testing process for HGV drivers, creating skills bootcamps to train up HGV drivers, as well as introducing short-term visas for fuel drivers, food haulage drivers and poultry workers to ease pressures facing these supply chains."
Prime Minister, Boris Johnson, said: "I'm pleased that Sir David Lewis is joining the team who have been working on future proofing our supply chains across the United Kingdom as we recover from the pandemic.
"There are currently global supply issues which we are working with industry to mitigate and Dave brings a wealth of experience which will help us continue to protect our businesses and supply chains."
Responding to Lewis' appointment and the launch of the Supply Chain Advisory Group and Industry Taskforce, Rod McKenzie, RHA managing director of policy said: "It is good to see the government admit it needs to seek expert advice on supply chain issues, as we have seen precious little of that in evidence from the Government in the past few months. So we welcome anything that helps to tackle these serious problems.
"However we would like to know what teeth these groups will have. Will the government recognise and implement the recommendations they make, or just use them as a smokescreen behind which nothing actually gets done?"