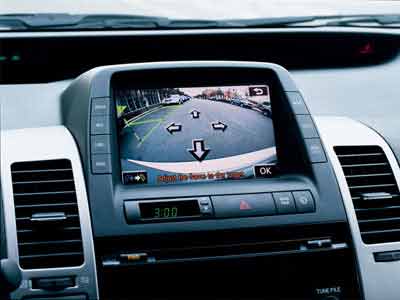 Motorists are shunning self-driving systems on cars because they believe that they can do a better job themselves.
Most owners say that they never use features such as partially-automated parking, either because they don't understand them or they can manoeuvre more quickly and accurately on their own.
Self-parking is now so common that it can be fitted to a Ford Fiesta. The technology can identify a suitable parking space, and steer the car in, while the driver controls the accelerator and brake.
But a survey by the online motor retail specialist BuyaCar.co.uk has discovered that around two thirds of drivers have only tried out their car's 'park assist' feature a handful of times, before deciding it's too slow.
More than 500 motorists were asked why they do – or don't – use their car's self-parking feature and the results revealed a clear majority view that humans can park faster than machines.
The most common approach to the self-parking feature is to try it less than half a dozen times before abandoning the technology completely.
Not all drivers are so confident in their abilities, though. There is a solid fan base which prefers to let the artificial brain take the strain out of approaching the trickiest tight spaces, with 29% saying they use it regularly.
BuyaCar.co.uk believes the findings point the way toward future positive and negative perceptions of automated driving processes when the first driverless vehicles are launched.
Austin Collins, Managing Director of BuyaCar.co.uk, said: "So far our research reveals that automating part of the parking process isn't a massive hit.
"Our findings suggest that most drivers are too impatient to wait while their car carefully manoeuvres itself perfectly into a space.
"That leads us to question whether they will be happy to be driven with the kind of care and precision with which driverless cars will approach any journey.
"It suggests that there is a strong culture among motorists of 'driver knows best' and that even a tried and tested automated system that works perfectly isn't considered good enough to rely on regularly.
"With problems like tailgating and aggressive driving in general being so common, we know that many drivers are impatient and our research shows that the need for speed even applies to parking.
"It seems a safe bet that when driverless cars are first introduced many motorists will override the automated systems as often as they can, in this emerging conflict between man and machine."