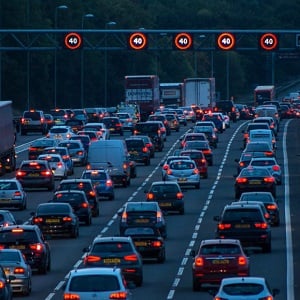 The latest RAC Report on Motoring, which track and analyses motorists opinions, has cited deteriorating public transport for a third of drivers becoming more dependent on their cars than they were 12 months ago. This compares to 27% who responded to the same question in 2017.
The annual report from the RAC had been tracking a steady decline in car dependency since 2012, but this year has seen a sharp rise, culminating in today's figures.
The top reasons people gave for using their cars more were having a greater need to transport family members (34 per cent), having a longer commute (32 per cent) and family and friends having moved further away (27 per cent).
 One in four (24 per cent) blamed a deterioration in public transport for using their car more often. The complaints by this group focused on reliability (44 per cent), rising fares (39 per cent) and cuts in services (33 per cent).
"At a time when there is so much effort being put into tackling air quality issues and congestion, it is alarming to see that dependency on the car is actually the highest we have ever seen," RAC chief engineer David Bizley said​.
Rail passenger journeys during 2017/18 decreased by 24,000 (1.4 per cent) compared with the previous 12 months, according to Office of Rail and Road statistics.
Other concerns within the report are the state of the roads; 78% of motorists believe the state of both local and strategic roads – major dual carriageways and
motorways – is 'generally poor'; 66% say the condition of their local roads has deteriorated in the past 12 months, while 40% say the same of major roads.
The majority of drivers (83%) would like to see a proportion of the motoring taxes they pay ring-fenced to fund maintenance of local roads.
The use of handheld mobile phones by other drivers at the wheel is the second most common concern this year: 38% say this is one of their top four concerns, only slightly down from 40% in 2017. The percentage of drivers admitting to using a handheld phone while driving has not fallen in the last year despite the stiffer penalties introduced in early 2017.
The aggressive behaviour of other motorists – which could include the likes of tailgating, undertaking or even road rage – has been named as a top-four concern by 28% of UK motorists this year, while drink driving is a concern shared by 27%
.