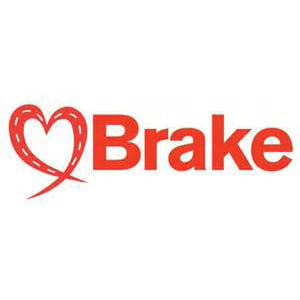 Brake, the road safety charity, has released new resources through Brake Professional, Brake's membership service for fleet operators and suppliers. The new resources are aimed at helping fleet operators improve their reporting, recording and analysis of incident data. Incident data provides a powerful insight into an organisation's road risk profile, and gives operators the opportunity to identify risks and take preventative action before a serious incident takes place.
Brake Professional is a low-cost membership service for professionals working in the field of fleet safety. The programme shares training, tools, and guidance on global fleet safety best practice with its members, as well as networking and development opportunities.
The latest resources include incident data reporting, recording and analysis and are designed to be used by anyone with responsibility for managing at-work drivers, regardless of budget, fleet size, or vehicle type. The new resources are:
· A comprehensive guidance report, outlining the importance of accurately reporting, recording, and analysing incident data, and how to put effective procedures in place for reporting, recording and analysing data.
· A gap analysis tool to help fleet managers understand whether they are reporting and recording their collision data effectively.
These resources are now available free of charge to all Brake Professional members through www.brakepro.org.
Non-members can order the resources from the Brake shop, or join Brake Professional for to access these and other resources.
Ellie Pearson, professional engagement manager at Brake, said: "Driving is the riskiest thing most people do at work, and at-work crashes, bumps and scrapes may be organisations' biggest unpredictable cost, so it's vital for organisations of any size to manage this risk. The reporting, recording, and analysis of data are some of the most powerful tools for improving fleet safety, and these essential resources should be invaluable for anyone with responsibility for managing at-work drivers. I would urge any fleet operator to make use of these resources, to help them successfully drive down risk, save money, and ultimately save lives."