The European Transport Safety Council (ETSC) has called for a ban on SUVs in towns and cities in a bid to cut cyclist and pedestrian fatalities. The council's report says: "Research shows that the risk of severe injury or death for a pedestrian is higher in collisions with Sport Utility Vehicles (SUVs) and vans compared to passenger cars.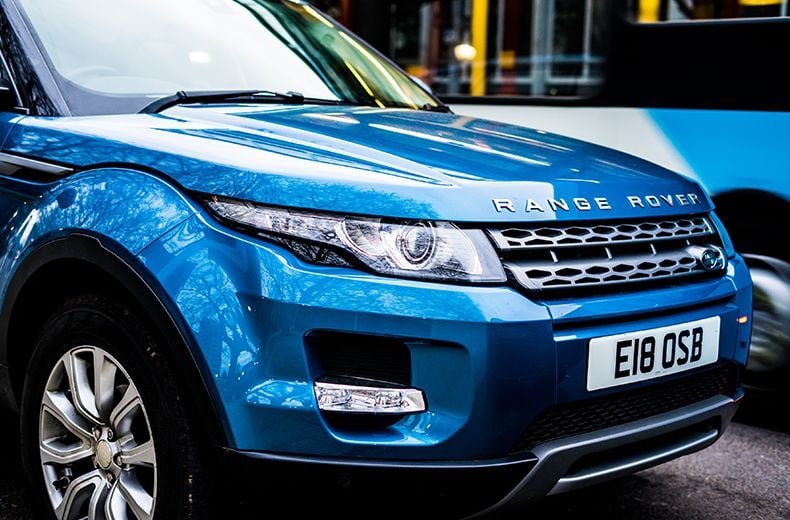 "Three design factors influence more severe collisions: SUVs and vans are stiffer, they have higher bumpers and are heavier."
The ETSC called for "urgent action" while highlighting that: "51,300 pedestrians and 19,450 cyclists were killed on EU roads over the period 2010 to 2018."
Cyclist and pedestrian deaths account for 29% of all road fatalities in the EU, while 99% of pedestrian deaths and 83% of cyclist casualties are caused by incidents involving vehicles.
However, some crash test experts are challenging the European Transport Safety Council view that banning SUVs will lead to safer roads.
Results from one such group, Euro NCAP, show that SUVs made up four of the top 10 vehicles for vulnerable road user protection in 2019.
The rating system indicates how well pedestrians and cyclists are protected against injuries to the head, pelvis, upper and lower leg.
Matthew Avery, director of research at Thatcham Research said: "While SUVs are generally heavier, they do not necessarily present a greater threat to pedestrian and cyclist safety.
"Many of the latest SUVs are just as competitive as other car types as they come fitted with advanced passive pedestrian systems such as pop-up-bonnets and many also have high levels of active safety to avoid a collision in the first place, even at night and at higher speeds."
SUVs even boast some safety features that give them an advantage over smaller vehicles. Mr Avery added "They are typically higher from the ground providing the driver with a better sight line, this may also help the ADAS [Advanced Driver-Assistance Systems] sensor identify a pedestrian or cyclist and avoid collisions."
A spokesperson from crash test experts Euro NCAP also argued: "Referring to higher bumper and vehicle weight alone may lead to the wrong conclusion."
The call for a ban is further complicated as manufacturers produce more SUV crossover vehicles.
SUV owners seem to be getting a bad rap recently, with analysis from The International Energy Agency (IEA) claiming them to be the second-largest contributor to a global emissions rise.