A coveted silver at the annual International Brilliance Awards 2021 for Brilliance in Customer Service and Relationships has been awarded to Rugby-based smart repair specialists, Revive!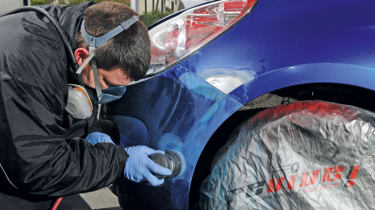 Brilliance Award judges concluded that Revive! offers a simple and effective solution to cosmetic vehicle damage which is reflected in the company's operations, where efficiency and customer convenience are fundamental to the service Revive! offer. The Revive! management franchise model was viewed as reflecting this approach as it allows franchise owners to prioritise customer service and business operations rather than day-to-day repairs.
Revive! provides mobile high quality vehicle paint repairs UK-wide, giving motorists an affordable and convenient alternative to a body shop with most repairs completed within a few hours on the customer's driveway or forecourt. The Brilliance in Customer Service Award recognises organisations constantly striving to exceed customer expectations, industry-leading standards of service and innovation around customer experience.
Revive! managing director of sales and marketing, Mark Llewellyn, commented: "This award is testament to the hard work and customer-focussed attitude of not only the team at Revive! headquarters in Rugby, but also our growing, successful franchise network and our repair technicians. My congratulations and thanks go to all involved.
"The judges looked at how Revive! measures customer satisfaction, how effectively we handle customer feedback, and how our customer service, evidenced by our 5-star Trustpilot rating, has improved commercial performance. In fact, we are so confident of our service that we offer customers a lifetime warranty on their car bodywork repair."