Bespoke Handling has been confirmed as the official logistics partner to the London Concours and Concours of Elegance events for the revised 2020 season. This relationship will see the transport and shipping specialists providing exclusive transport solutions later this summer, with a range of rare and valuable vehicles being moved across the country for display at the two high-profile events.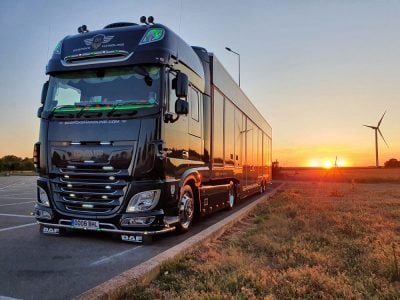 Bespoke Handling will be responsible for the safe transport of some of the most famous and iconic cars to the two highly prestigious events. The first of these, the London Concours takes place 19-20 August at the Honourable Artillery Company and will see more than 100 cars from the most desirable brands in the world displayed on the green within the central London location. One of the highlights of this year's concours event will be a collection celebrating the first mid-engined Ferrari, the Dino, with eight of the finest examples of the 1960s model on display.
Across the weekend 4-6 September, the Concours of Elegance will then take place at Hampton Court Palace with close to 1,000 carefully-selected, historically relevant and highly coveted vehicles on display. As its centrepiece will be a five-car display of the world-beating McLaren F1 GTR, with each of the examples which raced at and finished the 1995 running of the 24 Hours of Le Mans, including the overall race-winning number 59 car which usually sits proudly on display at the McLaren Technology Centre in Woking, Surrey.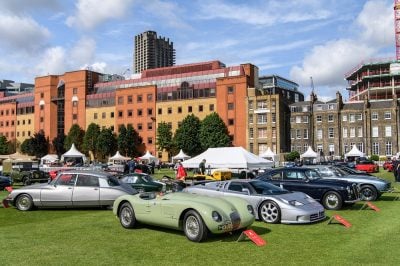 In addition to managing and coordinating the transport of the cars on display, Bespoke Handling will also feature with a vehicle display of its own at both events. One of the striking Aintree Green Bespoke Handling specialist multi-car DAF XF vehicle transporters will be centre stage alongside the Safety Car from the Intelligent Money British GT Championship this year. The new McLaren GT is being used to manage all on-track activity and is sponsored by Bespoke Handling for the 2020 season.
Commenting on the appointment as official transport partner, Bespoke Handling CEO Gary Ayles explained: "We are very proud to be working with the Concours of Elegance and London Concours, and to be trusted with the responsibility of moving these vehicles to two such iconic locations. The events have grown year on year and are a real highlight of the motoring calendar. Each year has seen the selection of vehicles on display being more impressive than the last with the best examples of rare and iconic models. We are looking forward to working with the organisers and the owners of the vehicles being exhibited in truly unique surroundings, and this year looks to be the best year yet."
Andrew Evans, Concours of Elegance and London Concours Director added: "Both of our events deal with some of the rarest and most valuable vehicles in the world. For us, it is utterly crucial that we have a transportation partner we can trust to deliver this precious cargo safely and on time. For over 30 years, Bespoke Handling has delivered vehicles all over the world, with a real understanding of the special treatment and attention that these cars not just deserve, but require. We're delighted to be working with Bespoke Handling this year and hopefully far into the future."