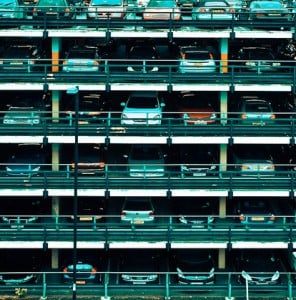 CLIMB: Grosvenor report unprecedented demand
Demand for short-term leasing at Grosvenor Rental Management has leapt by 38% this year – leading to claims that operators are choosing fleet size flexibility.
The rental division of the Kettering-based company say the demand for daily hire and short-term lease is unprecedented, with rental days climbing every month.
Alison Mead, Manager of Grosvenor Rental Management, believes the soaring bookings are in response to improved economic optimism and cautious businesses.
"Short-term rentals are being increasingly used by companies to build flexibility into their fleet size," she said.
"Easi-Lease, our solution for hires above 75 days, is particularly popular because it bridges the gap between daily rental and longer-term contract hire, as well as offering an alternative to companies who purchase their company cars and vans outright.
"It means they can quickly increase and decrease the number of vehicles they operate without having to worry about termination costs, or expensive depreciation.
"We're also seeing a rise in the number of companies booking car-derived vans on short-term leases and there was an influx of requests for off-road vehicles during the snow this winter."
Ms Mead added Grosvenor have recruited a new member of staff to cope with the rising demand.
"The number of rental days continues to climb every month," she said.
"It certainly reflects a growing appreciation by fleet operators of the benefits of using daily rental and short-term lease tactically and strategically, whereas years ago they were used much more as a distress purchase when a car was suddenly needed at short notice."
Grosvenor Rental Management offer their clients a two-tiered pricing structure – called Platinum and Gold – enabling customers the chance to save money.
Customers can save money by not having to pay for items such as delivery, collection and one-way drop-offs if they do not need them.
Grosvenor Contracts fund and manage around 9,000 vehicles and have been providing contract hire and fleet management services to operators for 30 years.
They are the largest independent contract hire and leasing company in the UK.
Image courtesy of Pig Sty Avenue, with thanks.