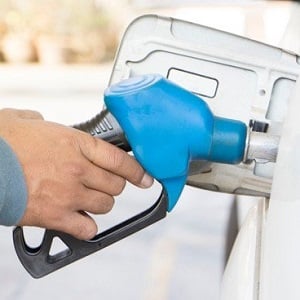 Just hours after the IPCC warned the world needs to drastically accelerate decarbonisation efforts to limit global warming to 1.5C, the European Council disappointed environmental campaigners by pushing back against calls for more ambitious vehicle emissions standards.
Following lengthy negotiations, the Council finalised its position on planned carbon emissions standards for new cars and vans for 2030, proposing a target to cut average CO2 emissions by 35 per cent compared to current standards – a reduction from the 40% cut requested by the European Parliament.
The proposed European Council package would set a range of targets, requiring new cars to cut average emissions by 15 per cent by 2025 and 35 per cent by 2030 and requiring new vans to cut emissions 15 per cent by 2025 and 30 per cent by 2030.
It also sets out plans for auto manufacturers to report more robust emissions data and proposes an incentive mechanism that will see zero and ultra-low emission vehicles count more towards the targets, providing a further boost to the electric vehicle market.
Over half of EU Menber states had wanted a 40% reduction, but this was resisted by Germany, Bulgaria, Slovakia, Hungary and Poland. This comes as no real surprise as these countries are major employers in the automotive industry, thought Spain Sweden and France had argued for the higher reduction level of 40%.
 Elisabeth Köstinger, federal minister of sustainability and tourism for Austria, which is currently chairing the European Council, said the agreement was a "further step towards new legislation on CO2 emissions".
"It sets the European automotive industry on track to build cleaner cars, invest more in innovation, and report more reliable emission data," she said. "By 2030, new cars will emit on average 35 per cent less CO2 compared to the current emission standard limits. This is a solid basis on which to begin talks with the European Parliament."
Talks between the Council, Commission, and Parliament – a process known as the trialogue – are now set to get underway as early as today.
However, green groups expressed frustration at the Council's finalised position, arguing that while it represented a modest improvement on the Commission's original proposals it would still result in standards that are out of line with that required to meet the goals of the Paris Agreement.
Campaigners accused Germany and the Visegrad Group of central European states of blocking proposals for more ambitious targets. Denmark, Ireland, Luxembourg, the Netherlands, Slovenia and Sweden expressed disappointment at the agreed position and agreed to continue to push for bolder targets.
NGO Transport & Environment (T&E) said the Council's position "falls well short of what is needed to meet the EU's 2030 climate law and avoid dangerous climate change as highlighted in yesterday's IPCC's report".
The group said that not only were the targets not ambitious enough, they also proposed extended a controversial derogation for niche manufacturers making up to 300,000 cars a year.
 The group said 17 of the 27 member states representing over half of Europe's population had backed the 40 per cent target, but they were blocked by Germany and the Visegrad countries, which had lobbied for a target of no more than 30 per cent.
"Today's decision by EU governments is disappointing for the planet," said Greg Archer, clean vehicles director with T&E. "It shows how far the Commission and some member states have shrunk from climate leadership putting carmakers interests first despite the dire warning of the effects of dangerous climate change. But this is not over, the forthcoming negotiations with the European Parliament can still achieve an ambitious deal that puts the EU on track towards limiting warming to 1.5 degrees and is also good for jobs, cleaner air and consumers."
His comments were echoed by Dustin Benton of think tank Green Alliance, who warned that far from protecting auto manufacturers the less ambitious targets backed by Germany risked undermining their competitiveness.
Writing on Twitter he said the proposals from the Council were a "bad decision". "Either EU (esp German) autoworkers continue to specialise in obsolete fossil technology and lose their jobs as EVs overtake them, or else they keep their jobs by going for EVs and overachieve the target, making it pointless to weaken it," he said.