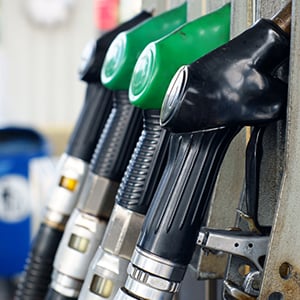 Filling up… again
Figures for new cars and their real-world results has grown to 24%
The average difference between the official fuel economy figures for new cars and their real-world results has grown to 24%, according to vehicle data experts Emissions Analytics.
"This is a dramatic increase from the 16% average variance we first recorded in 2012," explains Nick Molden, CEO of Emissions Analytics. "New vehicles did go through a phase of significant efficiency improvement in the past, but these new results suggest progress has stalled."
Based on exclusive data collected over the last three years, Emissions Analytics has discovered that the official, published fuel economy results of new vehicles can now be as much as 30% higher than the corresponding real world MPG figures.
Deeper analysis shows that in real terms the fuel economy that motorists can expect from their new vehicles is hardly growing, with a variance of around 2mpg over the last three years. However, this contradicts the officially published results, which suggest that the fuel economy of new vehicles has shown a marked improvement.
As older cars are replaced with newer models, fuel consumption and CO2 outputs should fall. However, Emissions Analytics has previously highlighted how the efficiency gap is greater for smaller-engined vehicles, and particularly downsized engines in larger cars. The very smallest cars are on average 36% below their advertised MPG.
New vehicles labelled as Eco models, are also offenders when it comes to the official vs real-world variance, while sports and supercars were able to improve on their official results in the real world. However, overall most car buyers will continue to see higher fuel bills than they were expecting.
The current European Union approved test procedure for evaluating the fuel consumption and CO2emissions of vehicles (NEDC) is no longer considered representative, as it can be exploited to produce inflated results. In response, the newly developed Worldwide Harmonized Light Vehicles Test Procedure (WLTP) has been designed to provide a more representative set of fuel economy results. This new test protocol looks set to become mandatory across the EU in 2017.
However, long term, Nick Molden believes that the introduction of the new test regime may not stop the discrepancy between official and real world results. 'Once vehicle manufactures are able to fully appreciate the new test's parameters, it's entirely possible for them to optimise the vehicles to pass with the best possible margins.'