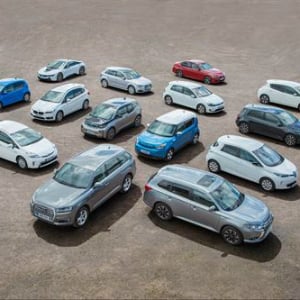 New auto deals dove by a fifth in April contrasted with that month a year ago, industry figures appear.
The Society of Motor Manufacturers and Traders (SMMT) said new auto enrollments drooped by 19.8% to 152,076.
It said the "critical decay" came after drivers presented buys to March – when there had been an "excellent execution" – to dodge new vehicle extract obligation (VED) rates which came into constrain on 1 April.
The most exceedingly bad fall was among private drivers, where deals volumes dropped by 28.4%, while request from organizations and substantial armadas was additionally down.
However the SMMT said the general new auto showcase stayed solid for the year-to-date, with new enlistments in the initial four months of 2017 1.1% in front of a year ago at 972,092, the most elevated amount on record.
SMMT Chief Executive Mike Hawes
"With the rush to register new cars and avoid VED tax rises before the end of March, as well as fewer selling days due to the later Easter, April was always going to be much slower."
He said demand was expected to stabilise over the year "as the turbulence created by these tax changes decreases".
The SMMT has as of now cautioned that 2017 is relied upon to see a business decay as value rises encourage through, after a record number of new vehicles left showrooms in 2016.
Howard Archer, boss UK and European financial analyst, said the figures recommended March deals blast could have been a "last hurrah" for the market – notwithstanding taking into account the twisting in the figures brought about by assessment changes.
"The extent of Aprl's drop reinforces belief that the car sector is going to find life ever more challenging in the UK over the coming months. Consumers' purchasing power is now being squeezed markedly by higher inflation and muted wage growth and it is likely that the squeeze will become tighter still."