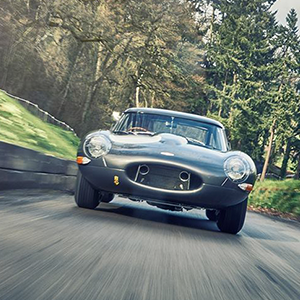 Stratstone will be celebrating the history of the iconic Lightweight E-type at The Confused.com London Motor Show this week.
To honour the stunning model, the group will have just one car on its stand (G7) at the event, taking place at Battersea Evolution in Battersea Park from 4th to 7th May – one of the infamous 'Missing Six'.
As part of a racecar project in February 1963, Jaguar intended to make 18 Special GT E-types, however, only 12 of the planned 18 were ever built. Chassis numbers 13 to 18 remained missing until 2014, when their discovery led to Jaguar Land Rover's new Special Vehicle Operations division's Jaguar Classic starting modern-day production.
Fully compliant with FIA homologations for historic motorsport, each of the 'Missing Six' have been crafted using original 1960s tooling and production methods, period-exact dimensions and specifications, ensuring they are authentic and built to the highest quality standard.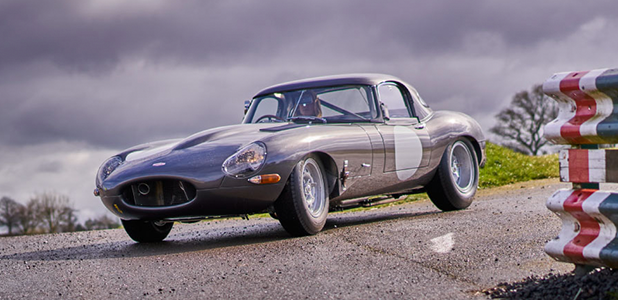 Stratstone took ownership of chassis number 15 in May 2015, with the car acting as an ambassador for the group across the UK and Europe.
Victoria Finn, Group Marketing and Communications Director, Stratstone, said: "We're privileged to own this very rare and revered car, and events like The Confused.com London Motor Show give us the chance to share it with as many people as possible. The level of craftsmanship and skill that has gone into its production has to be seen in the metal to really be appreciated.
"We look forward to welcoming car lovers of all ages to our stand to marvel at this special E-type, learn about its history and will even have a champagne bar to aid with the celebrations."
Alec Mumford, chairman of The Confused.com London Motor Show, added: "We are thrilled that the Lightweight E-type will be on display for all our visitors to see. With a fascinating story, it's an important piece of automotive history, something very much highlighted by Stratstone not distracting from it by including anything else on its stand. I for one, can't wait to go along and take a look!"
Visitors can follow Stratstone on Twitter and Instagram for live updates from the event via @StratstoneUK or share their photos of the car using #StratstoneEtype. To find out more about the story of this iconic car, please visit www.stratstone.com/e-type
Tickets are on sale now from £15, with children aged 11 or under going free (two children per paying adult), and can be purchased at www.thelondonmotorshow.co.uk, where further information about the event is also available.