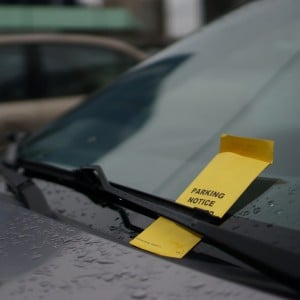 The proportion of company car and van drivers fined for parking on private land increased by 16 per cent in the first half of the year, according to new figures from Lex Autolease, the UK's leading leasing company.
The research was compiled from the firm's fleet of 378,000 leased company vehicles operating across the UK, which has grown by 14.5 per cent in the period June 2016 to June 2017.
The findings revealed the proportion of drivers penalised for motoring offences increased by nine per cent between January and June compared with the first half of 2016. And the bill for businesses reached £5.67 million, with the average cost per driver up 13 per cent year-on-year.
The findings on private parking fines, which cost businesses £2.21 million in the first half of the year, come as the percentage of drivers fined by the council for parking illegally increased by just four per cent over the period in comparison.
Guy Mason, Operations Director at Lex Autolease, said: "It's clear from the findings that businesses will be feeling the effects of the fines and penalties that drivers are increasingly racking up. While there are issues with poor signage in some private car parks, businesses would benefit significantly from a greater focus on driver awareness and education to change behavior. Putting in place mandatory training schemes for employees may also help."
The proportion of drivers fined for offences, such as breaking the speed limit or driving while on a mobile phone was up two per cent year-on-year in the first six months of 2017.
In total, company drivers committed 102,397 offences between January and June, compared with 81,994 recorded in H1 2016.
The figures for the growth in number and value of offences have been adjusted in line with the 14.5 per cent growth in the Lex Autolease's fleet.