Missed Opportunity For UK Air Quality Plans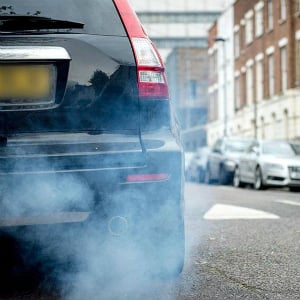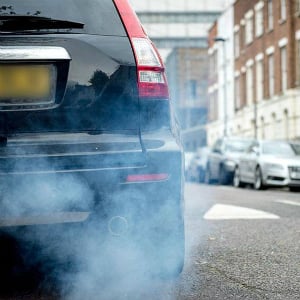 Gasrec believes the UK Government is missing an immediate and easy opportunity to improve UK air quality by yet again failing to propose effective policies to tackle high polluting heavy vehicles, which are responsible for nearly half of all diesel-related air pollution across the UK.
Rob Wood, Gasrec CEO, says: "If enacted without modification, the revised UK Air Quality Plan would be a massive victory for the diesel lobby, leaving diesel as the 'fuel of choice', at least in the commercial vehicle sector, where electric does not and will not work. The plan also refuses to provide government leadership in procurement practices, which should allow all alternative fuels to compete fairly in government fleet tenders.
"Sadly, the government is failing in its duty to the public by refusing to learn from progressive solutions being implemented across many European countries where low emission natural gas vehicles – which are increasingly available for the UK market – are already having a significant impact on emission reduction.
"We would argue that any level of pollution is bad and that best available technology should always be used as long as it does not incur an excessive cost. Indeed new dedicated natural gas heavy commercial, buses and refuse vehicles are now considerably cleaner than their diesel counterparts. Even the government's own recent Low Carbon Vehicle Partnership report published in January, reveals that compared to a diesel Euro VI engine, a gas equivalent reduces NOx by 41 per cent and NO2 emissions by 74 per cent."
On the area of public sector vehicle procurement, Gasrec argues that the government should be leading by example.
Under the new plan, the government is proposing to update public sector procurement guidelines to encourage the purchase of Ultra Low Emission Vehicles (ULEVs) – the guidelines influence the procurement of tens of thousands of new public sector vehicles each year across a wide range of areas including the NHS. But as Gasrec points out, there is no viable ULEV solution (defined in the plan as electric vehicles and plug-in hybrid electric vehicles) available at present for vehicles at the heavier end of the spectrum.
In this area Gasrec notes, natural gas is the only currently available, viable and proven low-emission technology alternative to diesel. The company argues therefore that the new procurement guidelines should as a minimum require public sector buyers to seek two alternative fuel solutions along with a traditional diesel one, the ultimate decision being made on both commercial and environmental considerations.
Gasrec will respond fully to the government's consultation on the draft revised Air Quality Plan by the deadline of 15th June 2017.
Related Stories