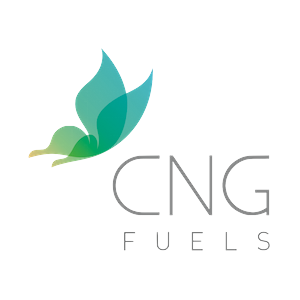 CNG Fuels' achievement in offering road transport operators a cost-effective, low carbon alternative to diesel won an award from the Low Carbon Vehicle Partnership at its Low Carbon Champions Awards.
Its pioneering work setting up a refuelling station on the high-pressure gas grid to deliver renewable biomethane was recognised as Low Carbon Fuel Initiative of the Year. The judges said: "The company's activities will significantly help in decarbonising goods vehicles."
Philip Fjeld, CEO of CNG Fuels, said: "Renewable biomethane is the most cost-effective and lowest carbon alternative to diesel for HGVs and a game-changing solution for the low carbon economy. We are delighted that this prestigious award will make more people aware of the service we offer.
"We are attracting growing interest from fleet operators, bus companies and refuse collectors who want to save money, cut carbon and clean up our air, and we are developing a nationwide network of refuelling stations to meet their needs."
Waitrose, John Lewis, Argos and Brit European are among fleet operators whose long-distance lorries are using CNG Fuels' renewable biomethane fuel, which is derived from food waste and approved under the Department for Transport's Renewable Transport Fuel Obligation scheme.
CNG Fuels operates the UK's first CNG (compressed natural gas) refuelling station to compress gas taken directly from the high-pressure gas system, which it built at Leyland, Lancashire, close to the M6. High pressure connections greatly reduce the amount of energy required to compress gas, which reduces emissions and boosts station capacity.
Biomethane CNG fuel is 35%-40% cheaper than diesel and emits 84% less CO2 on a well-to-wheel basis when dispensed from a station on the high-pressure grid, offering hauliers the opportunity to cut costs and report dramatic reductions in carbon emissions.
CNG Fuels has also helped Waitrose launch Europe's most advanced fleet of dedicated CNG lorries, with a range of up to 500 miles on a full tank.
The Low Carbon Awards judges were impressed by: "CNG Fuels' comprehensive approach to reducing carbon emissions for the gas-powered heavy vehicle market. CNG Fuels uses a two-track approach of utilising the high-pressure gas grid to reduce supply losses, while also decarbonising the physical product by tracking biogas supply through the grid using a certification process."
Roads Minister Jesse Norman MP said: "The UK boasts a dynamic, innovative automotive sector and British companies are leading the way in developing low emission technologies for road transport.
"Congratulations to the winners of the Low Carbon Champions Awards. These important achievements highlight the progress being made as we strive to meet our ambition for every new car and van to be zero emission by 2040."
Darran Messem, Chairman of the Low Carbon Vehicle Partnership (LowCVP) and an Awards Judge said: "This year's winners of the LowCVP awards have delivered a phenomenally impressive list of achievements ranging from developing a new low carbon fuel to implementing a fully electric bus fleet, and they demonstrate not only the vibrancy of the UK's low carbon transport sector but also its huge economic potential."
The awards were announced at a gala dinner for green transport pioneers held by the Low Carbon Vehicle Partnership in association with Energy 2017 at the NEC, Birmingham.