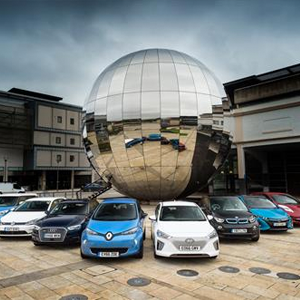 WLTP, or the Worldwide Harmonized Light Vehicle Testing Procedure, is getting a lot of attention. Its application and ramifications are currently preoccupying the automotive industry.
There are questions about what the testing means for vehicles that have already been produced, and how much the results will differ from the previous NEDC testing procedure.
But, the automotive industry's current focus on WLTP is reductive. In reality, WLTP is a symptom of a wider shift towards lowering emissions. One which has seen policymakers on a global, pan-European and national level pass regulations that aim to reduce emissions of all harmful air pollutants. This is the context in which WLTP should be viewed; it is a testing procedure not an emissions standard. It is a hurdle designed to bring about a lowering of emissions, not the answer itself.
The automotive industry therefore needs to ask a bigger question than "how can we meet the needs of WLTP?" Instead it needs to ask "how can we prepare our industry to reduce emissions over the next 30-40 years?"
This paper will look at the immediate impact of WLTP testing and what it tells us about the automotive industry's ability to meet emission standards. It will propose that the industry is at a crossroads and must find ways to innovate and create technologies that will lower emissions in the short and medium term, paving the way for the eventual move to electric vehicles.
Whilst WLTP is only a testing procedure, it could be a catalyst for a golden age of innovation in engine and battery design.

The WLTP Microscope
JATO's analysis suggests that WLTP testing will mean that it will be exceptionally difficult for car makers to adhere to the EU's 2021 target to get the fleet average emission down to 95g/km of CO2 . This is because the fleet target was based on NEDC testing.The introduction of the more accurate real-world testing procedure WLTP is unsurprisingly resulting in higher emissions readings, when the conversion to NEDC correlated data is
performed using CO2 mpas which is already in progress.
As discussed in our previous paper1 this could ultimately impact the relationship between OEMs and consumers. Prices will inevitably rise to take into account the current tax legislation in many EU countries, and also the fines that could hit car makers if the CO2 fleet target is not met in the near future. JATO's data shows that those cars that have been re-tested under WLTP show a tangible increase in NEDC correlated values, versus those obtained under the NEDC test regime. Interestingly, this disparity is turning out to be greater than expected. Examples of vehicles tested under the WLTP testing procedure, where automakers have published NEDC correlated values, are detailed below.