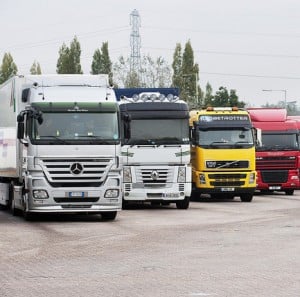 FUTURE: Push messaging should be embraced
Push messaging will revolutionise the way the fleet industry communicates with drivers, according to the Managing Director of mobile technology innovators driverConnex.
Mark Andrews believes the industry should acknowledge 'the power of push', with applications specifically designed to run on devices with embedded push messaging possessing several key affordances.
Examples include accurate mileage capture, instant feedback on preferred suppliers and vehicle safety checks.
"There is huge amount of effort and energy that organisations expend on extracting some key items of vital information from drivers which push messaging could easily and quickly supply," Mr Andrews said.
"The proliferation of smart phones and tablets is self-evident and these mobile devices are rapidly becoming an essential tool of business.
"If the fleet industry does not wake up to the full potential of this technology it is missing a trick".
Mr Andrews also reported strong interest from vehicle manufacturers, leasing companies and fleet managers keen to understand how push messaging can support their driver and fleet management operations.
As a consequence, driverConnex have devised a series of white label modular applications that can be tailored to meet the requirements of any organisation.
"As with any new technology it is possible to get things wrong," he added.
"'Good push' is about relevant and timely communication and not bombarding the driver.
"At driverConnex we have invested lot of energy in getting this balance right and using this new technology to best effect.
"We have developed specific native applications, designed to specifically run on the device operating system platform, to address some of the key needs of the fleet industry.
"These include applications to capture all business travel and related expenditure and specific modules for grey fleet and pool fleet management – each one incorporating push messaging functionality."
Image courtesy of Highways Agency, with thanks.