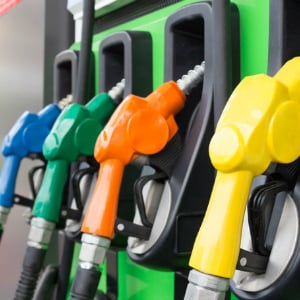 Research carried out by supermarket fuel card provider fuelGenie, has shown that UK  businesses could be saving on average 3% on their total monthly fuel bill by switching to using supermarket forecourts for their Petrol or Diesel requirements.
The research also demonstrated that while industries such as transport, wholesale distribution and retail firms visit the pumps the most, trades such as motor services, plumbing and construction were very close behind them.  Indeed, more than 53% of plumbers and over 43% of construction firms visit the pumps between 6 and 10 times a month.
On average UK SME businesses were found to operate a fleet of three or more vehicles. Of these businesses nearly a third also operated a traditional pay and reclaim system where employees pay for fuel and then reclaim the expense, often completing paperwork and submitting a paper receipt.
The fuelGenie research found that companies using this traditional pay and reclaim system are not only reimbursing employees more for their fuel expenses, but are also incurring the cost of lost working hours through employees spending time submitting their mileage claims. Further time is also required by the business to process each claim and ensure payment is made.
So, while a total monthly saving of 3% on fuel expenses can appear minimal, when combined with the saving that can be made through switching to a fuel card, companies could be saving thousands of pounds a year.
Robert Pieczka, Managing Director of fuelGenie, said: "As a rule people tend to buy fuel from the most convenient place and not necessarily the cheapest. So, by making the simple switch to supermarket fuel stations businesses could make a saving on their monthly fuel bills.
"However, by switching to a fuel card, businesses can not only help reduce their ongoing fuel costs but also help to reduce the hidden expense of employees spending work time processing mileage claims instead. With expenses often needing to be submitted, approved and processed each time business could be making a considerable saving by adopting a fuel card."
Supermarket fuel stations offer an average saving of over 3p*per litre at the pumps when compared to the national average so even with single vehicle saving can soon add up.
The fuelGenie Fuel Card provides business drivers with everyday value pump prices at over 1,350 conveniently located Tesco, Sainsbury's and Morrison's forecourts nationwide. fuelGenie does not charge fees or surcharges and offers unlimited free cards with no minimum monthly spend. The fuelGenie card can also be set up to only allow fuel purchases, however, this can be extended to enable card holders to also purchase oil and vehicle washes from supermarket forecourts as well.