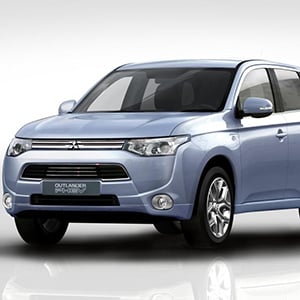 Melksham Mitsubishi will host an event designed to raise awareness of the support available to disabled people when it comes to Motability and independence.
Chris Edwards, Dealer Event Executive at the Motability charity, will be on hand to explain how the support works, while SVO, a Motability Adaptation Partner based in Calne, and Mobility Works, a service and repair centre in Westbury, will also be at the dealership in Western Way for the event on July 24th and 25th.
James Ryan, Sales Manager at Melksham Mitsubishi, said: 'This is a great opportunity for people with disabilities to learn more about the financial support available to them to help them become more independent when it comes to driving. Motability is a fantastic charity and there are some great deals available to people through the scheme but it's surprising how many people still don't know about the help on offer.'
Motability is becoming increasingly popular at Mitsubishi dealerships. During the first quarter of this year more than 2,500 applications were received, proving how competitive Mitsubishi pricing is.
A total of 24 models across the Mitsubishi range are available under the scheme, from the UK's best-selling Outlander PHEV and its diesel Outlander counterpart as well as the all-new super-mini Mirage and awesome ASX crossover.
The Outlander PHEV is the world's first plug-in hybrid SUV. Using electric and petrol power, it has an impressive electric range of 32½ miles plus phenomenal economy and environmental credentials, emitting just 44g/km of CO2 and boasting an official combined fuel consumption figure of 148mpg. Since it was launched last June, it's become the UK's best-selling plug-in hybrid, with Mitsubishi Motors UK selling 10,000 of them by the end of March 2015. The five-seater automatic GX3h 4WD model is available for an advance payment of just £688 for people on the War Pensioners' Mobility Supplement (WPMS) or £1,699 for those on Disability Living Allowance (DLA).
James added: 'We are proud of our ongoing commitment to disabled drivers, and there are terrific Motability deals available from Mitsubishi.
'There's something for everyone here, from the practical and fun-to-drive Mirage to the revolutionary Outlander PHEV, so I'd encourage any eligible motorist to visit our dealership to see how easy and affordable it can be to get behind the wheel of a new Mitsubishi.'
Motability is a national charity offering disabled people the opportunity to obtain a car, powered wheelchair or scooter by using Government-funded mobility allowances. To qualify, recipients must receive a higher-rate Motability component of the Disability Living Allowance or the War Pensioners' Mobility Supplement. The scheme is also available to parents and carers.
The Motability scheme enables qualifying customers to have a new car every three years with insurance and personal accident cover, servicing and maintenance, full breakdown assistance from the RAC, free replacement tyres fitted by Kwik-Fit and windscreen replacement at no extra cost.