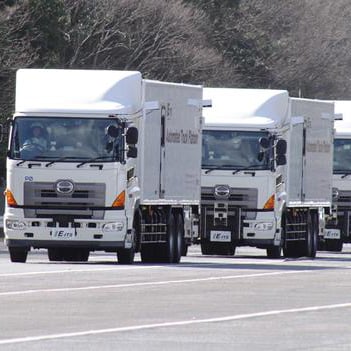 The levy has been widely acclaimed by fleets
Foreign truck operators from 90 countries have purchased more than 1.8 million levies since its launch in April 2014
UK-registered vehicles pay the levy either annually or 6 monthly alongside Vehicle Excise Duty. For foreign operators, transactions are made on-line using a dedicated foreign payment system.
Transport Minister Robert Goodwill said: "The HGV levy is proving a huge success and it is absolutely right that all trucks using UK roads should make a contribution to the wear and tear they cause."
98% of foreign levies purchased have been the highest band (band G) of £10 per day or £1,000 per year. Over 90% of foreign levies purchased have been for less than a week. Top payers include operators from Poland, who account for more than 26%, Romania who have purchased nearly 12% and Spain who have purchased over 8% of all foreign levies.
Where the levy has not been paid, the driver faces a £300 on the spot fine at the roadside. Enforcement agencies have issued some 2,500 fixed penalty notices and collected fines of over £750,000 for non-levy payment.
Jack Semple, Policy Director at the Road Haulage Association (RHA) said: "The levy is a success story. The RHA had very productive discussions with the Department for Transport as the scheme was being developed and it was brought in smoothly and on time – even though the schedule was quite demanding. A year on from the launch, the levy appears to be delivering for the haulage industry exactly what we were hoping for."