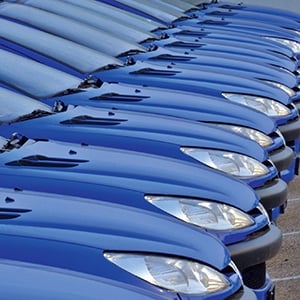 Places are limited
Any business using five or more vehicles may apply for FREE road safety workshops and driver analysis
The Fuel Card Group has teamed up with Applied Driver Techniques (ADT) to offer free road safety workshops and driver analysis to any business using five or more vehicles in their fleet. Places are being offered on a strict 'first come, first served' basis.
Steve Clarke, group marketing manager, said: "[We are] sponsoring these leading-edge services to enable smaller businesses to benefit from the same expert help as the UK's largest fleets. Demand is bound to exceed the limited number of places, so it is essential to apply immediately."
Dr. Jim Golby, Director of Research and Customer Experience for ADT, said: "Road Safety Week, from 17-23 November, is a good reminder that anyone using a vehicle for business purposes has a duty of care to the public. Just one accident can be hugely expensive in business disruption alone, before all the financial cost are evaluated. Our free workshops and driver analysis will help to reduce exposure to potentially damaging risks."
The workshops will be held at The Fuel Card Group's Wantage facility, provided by ADT experts. ADT helps fleets ranging from just a few vehicles to several thousands and works extensively with Brake, the charity behind Road Safety Week. The driver analysis, also created by ADT, uses psychometric testing to identify individual risks and appropriate remedies. It has been proven by major fleets to deliver significant risk reduction.
You can apply for a place by calling 0844 8870 9741