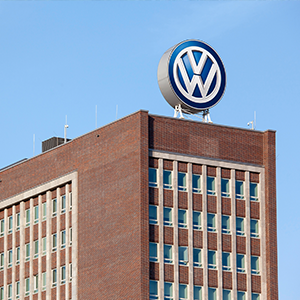 The Volkswagen Group delivered 820,000 vehicles to customers in August, marking a 8.0 percent rise compared with August 2016.
"August was a successful month for the Volkswagen Group that saw all core brands increase deliveries," said Fred Kappler, Head of Group Sales at Volkswagen Aktiengesellschaft.
"We are delighted to report that the scrappage premium has met with lively interest among entitled customers in Germany, with many switching to an up-to-date vehicle.
In addition, particularly strong growth in the Central and Eastern Europe, South America and Asia-Pacific regions makes us optimistic for the second half year."
In the Europe region, the Group delivered 270,900 vehicles (+2.5 percent). The upward trend in the Central and Eastern Europe region, which recorded growth of 13.4 percent with 55,400 deliveries, was sustained.
Group deliveries grew particularly strongly in Russia (13.2 percent) and Poland. In Western Europe, the market held its prior-year level with deliveries of 215,500 vehicles.
The Group's positive performance in Italy, Spain and France countered a decrease during August in its German home market (-2.4 percent). Over the first eight months, the Group notched growth of 3.2 percent in Europe.
Deliveries to customers August 2017
In the North America region, the Group increased deliveries in August by 5.1 percent with 88,700 vehicles, thus building on the growth achieved in the first half year.
This was partly a result of deliveries in the USA, which totaled 56,800 vehicles (+4.6 percent). The recovery in passenger car markets in the South America region continued, also benefiting the Volkswagen Group brands.
These recorded an increase of 57.7 percent with deliveries of 49,600 vehicles in August. The main drivers of this growth were Brazil with 29,700 deliveries (+76.4 percent) and Argentina. Since the beginning of the year, Group deliveries in the region have risen by 17.3 percent.
Deliveries in the Asia-Pacific region were 9.3 percent higher than in the previous year, at 379,200 vehicles. The main impetus for this positive trend came from China, with 353,500 deliveries (+9.2 percent). This made up for the downward trend on the Chinese market at the beginning of the year.