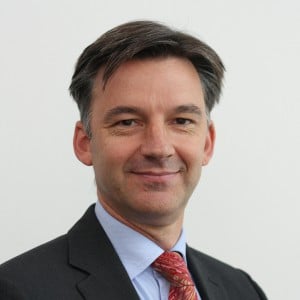 The UK new car market remained stable in July, with year-on-year demand growing by 1.2%, according to the latest figures released today by the Society of Motor Manufacturers and Traders (SMMT). 163,898 new cars were registered in the month as the market stabilised following a turbulent first six months.
Although registrations by businesses with fleets of 25 cars or fewer fell by -10.2%, demand from private buyers was up by 0.1% on the same month in 2017. Meanwhile, large fleets grew by 2.6%.
In terms of fuel type, the market followed the trend of previous months, with diesel registrations falling
-24.4% as petrol demand grew 20.1%. Meanwhile, alternatively fuelled vehicles enjoyed an uplift of 21.0%, with market share of hybrids and plug-ins reaching a record 6.5%. Growth was particularly strong for plug-in hybrids, up by a third (33.5%), while hybrid registrations grew 17.5%, followed by battery electric cars, up 2.4%.
Year to date, the market remains down by -5.5%, broadly in line with expectations as demand begins to level out. In the first seven months of the year, almost 1.5 million new cars were registered by consumers and businesses in the UK.
Mike Hawes, SMMT Chief Executive, said, "The feel-good factor from a sun and sport-packed July, combined with some fantastic deals on a raft of exciting new models, clearly helped keep showrooms relatively busy last month. It's great to see alternatively fuelled vehicles benefiting from this growth, and government's acknowledgement of the vital role new-tech diesel will play in its Road to Zero strategy should help more even more motorists benefit from the latest, safest and low emission technology over the coming months."
Ashley Barnett, Head of Consultancy at Lex Autolease, said, "It's positive to see a slight uplift in new car registrations, but more clarity is needed to maintain this momentum. Drivers are still reluctant to make significant purchase decisions while there is uncertainty in the marketplace, specifically around the future tax treatment of company cars.
"Businesses and consumers need to be able to make confident, informed choices, particularly if we are to meet the targets set out in the Government's recent Road to Zero strategy.  In order for 50% of new car sales to be Ultra Low Emission by 2030, we will need to see an additional 100k new AFV registrations each year between now and then.  We expect registrations of new AFVs to keep gathering pace in the coming months and are supporting customers with the switch to electric vehicles if suitable, but more needs to be done to increase their appeal and ease of use for drivers."
Sue Robinson, Director of the NFDA, commented: "The new car market is up 1.2% in July with 1.5m vehicles sold in the year to date. With the introduction of Worldwide Light Vehicles Test Procedure (WLTP) in September 2018, we expect a strong month for new and nearly new sales vehicle sales in August as consumers will have the opportunity to find good deals in the sector."
Jon Lawes, Managing Director, Hitachi Capital Vehicle Solutions, said, "We're seeing huge demand for alternatively fueled vehicles (AFVs). The total number of new AFVs being registered is up more than 23% in the year to date, representing 16,000 more hybrid or electric cars on the road than at this point last year.
"This demand for AFVs ties in with the trends we're seeing in our own research, which shows that 73% of fleet owners think the Government can do more to support the move to AFVs. In addition, 82% of fleet managers believe it's important to move towards AFVs and 42% of fleets are planning to add more AFVs within the next two years.
"As technology continues to improve and we see greater investment in infrastructure for AFVs, this will allow the car industry to support people and businesses on their journey to zero emissions."