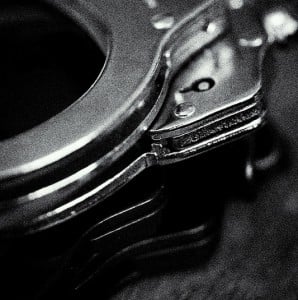 JAILED: Ethen Roberts caused M62 deaths
A texting HGV driver has been jailed for five years and three months after admitting causing death by dangerous driving.
Ethen Roberts, of Immingham, was convicted at Leeds Crown Court after smashing his truck into an Audi on the M62, West Yorkshire, killing Mark and Tamsie McHale.
Investigators found that the fatal accident occurred just one minute and 16seconds after he received a text message from a friend.
The fatal SMS was one of around 100 Roberts had sent or received at the wheel in less than three days, tachograph analysis showed.
Courts have been known to sentence texting HGV drivers before.
Truck drivers prosecuted for using hand-held mobiles while driving for work normally face a three-week suspension of their licence, in addition to the normal fixed penalties.
Co-incidentally, the Road Haulage Association (RHA) Policy Team have recently carried out their own hand-held mobile phone survey among their members.
A huge 86% of respondents claimed they actively manage the issue, while 80% said their employees are given clear written instructions regarding usage.
Meanwhile, just 14% insisted that using a hand-held mobile whilst driving a truck should be a sacking offence.
Image courtesy of thomselomsen, with thanks.