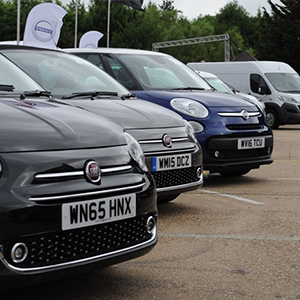 Crewe-based Radius Payment Solutions, the leading fleet services provider and parent company of UK Fuels, has hit £500m in international sales following recent expansion across Europe and into Asia last year.
Radius has experienced a 60 per cent growth in international sales over the last two years leading to its inclusion in the prestigious Sunday Times International Track 200 for the first time, which ranks Britain's private companies with the fastest-growing international sales.   
The business' continued expansion overseas has been fuelled from its growing success at its North West base. Radius' recent growth has come alongside the announcement it is investing £12m in the region, which will see the construction of a state-of-the art headquarters at Crewe Business Park, serving over 600 staff, due for completion in Spring 2018.    
In 2016, Radius opened two offices in Singapore and Malaysia, targeting the small and medium-sized (SME) market, promoting its integrated Shell fuel card and Kinesis Telematics products.
The business has grown significantly since it was founded in 1990 and it now operates from 20 offices across 13 countries, providing more than 1,000,000 fuel cards and related services to fleets across the globe.
Bill Holmes, Founder and CEO of Radius Payment Solutions, said: "Our expansion across Europe and last year breaking into Asia has come with its challenges but we have a proven track record of providing tailored fleet solutions to smaller, underrepresented businesses across the UK and we have put this model into practice overseas.
"It's a major achievement to be included in The Sunday Times International Track for the first time and justifies the hard work everyone has put in to grow our presence on a global scale.
"We are confident we can sustain this ambitious but realistic level of growth which is why we're in the process of constructing a new head office in Crewe. We've grown our staff numbers by a quarter in the past year alone, and while we're focused on plans for further international expansion, we're firmly committed to keeping our base in the North West."
Radius is focused on growth through a technology-enabled and innovation-led approach. It was placed at 35 on the Sunday Times Top Track 100 this year as well as winning a Computing Big Data and IoT Excellence Award in 2017.
It is expecting to grow staff numbers by 11 per cent by the end of 2018 while expanding its operations into more countries before the end of this year.