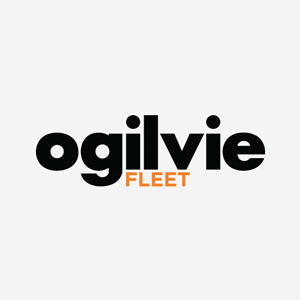 Ogilvie Group, the parent company of Ogilvie Fleet, has acquired privately-owned Active Auto Solutions for an undisclosed sum.
Formed in February 2007 with year-on-year growth, Lincoln-headquartered Active Auto Solutions provides claims handling and support services to fleets and clients of commercial insurance brokers and intermediaries across the UK following motor accidents and incidents.
Critically, in addition to managing motor vehicle claims, Active Auto Solutions provides temporary vehicles following collisions.
Ogilvie Fleet is planning to launch a standalone rental division within the business and sees Active Auto Solutions providing major synergies with that operation.
The multi award-winning privately-owned contract hire and leasing company has recorded significant short-term hire business growth in recent years and in 2016/17 saw turnover reach around £4.5 million – up around 27% on the previous 12 months – with an expectation that revenue will top £5 million in 2018.
Meanwhile, Ogilvie Fleet will continue to work in partnership with its existing accident management providers to deliver a comprehensive cradle to grave service to its fleet customers.
Post the acquisition, Active Auto Solutions will sit alongside Ogilvie Fleet within Ogilvie Group and will continue to be led by managing director James Parczuk. Ogilvie Group bought the business from Mr Parczuk and fellow founding shareholders Kevin Paul and Rob Wilkinson, who have both retired from the industry. 
OGILVIE GROUP EXPANDS FLEET PRESENCE WITH ACQUISITION OF ACTIVE AUTO SOLUTIONS
Mr Parczuk now leads an Active Auto Solutions' management team that is completed by operations director Simon Andrew and finance director Allen Curtis.
Ogilvie Group chief executive Duncan Ogilvie said: "A large proportion of the Active Auto Solutions' business relates to providing vehicle replacement and that means there are many synergies with our expanding daily rental business. Those synergies were the prime motivator for the acquisition."
Active Auto Solutions operates UK-wide and Mr Ogilvie said: "We will be looking at improving efficiencies within the business, including offering access to our own fleet expertise. Additionally, we will provide access to working capital to enable Active Auto Solutions to further expand and potentially provide the company with its own vehicle fleet.
"We expect Active Auto Solutions to expand its customer based in the future and our intention as the new owner is to provide a supporting role and allow the company's team to manage the business on a day-to-day business."
He continued: "The contract hire and leasing world is changing and Ogilvie Fleet is diversifying as part of its forward-thinking strategy. The acquisition, coupled with the expansion of our existing daily rental operation, continues to see Ogilvie Fleet become a supplier of mobility solutions with vehicles available on short-term hire or lease from just half-a-day to three or four years.
"Ogilvie Group continues to have ambitions to both expand and diversify and the purchase of Active Auto Solutions is the latest development in that strategy."
Active Auto Solutions has seen significant growth from its birth in the credit hire sector – the supply of temporary replacement vehicles to non-fault parties following road crashes – and the provision of a range of motor claim handling services. The company currently employs 30+ people at offices in Lincoln and Leeds and is due to open an office in Bournemouth shortly.
OGILVIE GROUP EXPANDS FLEET PRESENCE WITH ACQUISITION OF ACTIVE AUTO SOLUTIONS
Mr Parczuk said: "The acquisition gives the existing Active Auto Solutions' management team an exciting opportunity to oversee further expansion with the new investment opportunities, synergies and strategic support that Ogilvie Group offers.
"A significant amount of our income is derived from the provision of temporary replacement vehicles. Joining the Ogilvie Group increases our access to the fleet market and rental vehicles, enabling us to significantly grow the business.
"Ogilvie Group, as a privately-owned business, has a similar ethos to Active Auto Solutions, in respect of its core values and we look forward to establishing ourselves as a significant contributor to the group's success moving forward."
Stirling-headquartered Ogilvie Group operates in a number of market sectors in addition to the fleet arena. The company's divisions also include: Ogilvie Construction, Ogilvie Geomatics and Net Defence. 
OGILVIE GROUP EXPANDS FLEET PRESENCE WITH ACQUISITION OF ACTIVE AUTO SOLUTIONS
Ogilvie Fleet's reputation is built on an ability to deliver bespoke solutions and a consistently high quality of service, linked with competitive pricing and a 'real world' ability to work in partnership with clients. In essence, the organisation delivers the perfect combination of small company service ethos and large company buying power.
That philosophy has won Ogilvie Fleet a string of industry awards in recent years. They include: winning the Experteye Fleeteye CSI (customer satisfaction index) Award in 2010, 2011, 2012 and 2013, Customer Innovation Award 2014, and Customer Service to Fleet Operators with more than 250 Vehicles Award in 2015 and 2016; winning the 2012 Best Customer Service Award at the annual Fleet News Awards; the Leasing and Contract Hire category of the 2013, 2014, 2015 and 2017 and the Best App Award 2017 BusinessCar Fleet Technology Awards; winning Leasing Company of the Year – up to 25,000 vehicles and Customer Service Award in the 2017 BusinessCar Awards; beating 49 other contract hire and leasing companies to win the 'FN50' Customer Service Award from Fleet News in 2012 and the FN50 Customer Service Team Award in 2013; being named Fleet Service Company of the Year in the inaugural Business Eye Northern Ireland Fleet Industry Awards 2014 and Innovative Company of the Year in the 2015 Awards; and winning the 2016 Fleet World Innovation Honour in Mobile Communication.