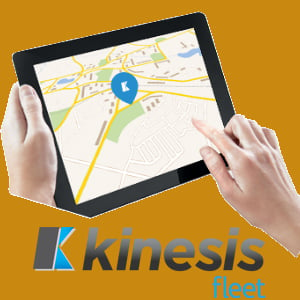 Crewe-based Radius Payment Solutions, has appointed Simon Williams as Managing Director of Telematics.  He will oversee the expansion of the Telematics business including the Kinesis brand, into new markets and to further develop strong relationships with strategic partners.
Kinesis telematics, a cloud-based fleet management solution that enables fleet managers to monitor the location activity and behavior of vehicles within their fleet.
Simon joins Radius after spending the last three years building and running a successful telematics business and a further 15 years of telecommunications experience. He has held senior executive positions across a number of leading telecoms service providers, advancing through business development and sales management roles.
Simon's work has led to him winning three of Vodafone's Partner of the Year Awards, which recognise suppliers for their excellence in customer service and success in bringing in new customers.
Simon said: "What drew me to Radius is its dynamic leadership team and the energy and vision of CEO and founder, Bill Holmes. I'm looking forward to building on the telematics business's current level of success and profitability, expanding the customer base globally."
"Within three to five years we aim to be a global leader in telematics.  We have exciting plans for growth, which include new product development and strategic acquisitions and I'm eager to get started."
Bill Holmes, CEO and founder of Radius, said: "Simon's experience will help our next phase of growth both nationally and internationally. It's exciting for our telematics business to have someone of his calibre on board and we're confident his work will contribute to the continued growth and success of the business."
The appointment of a new Managing Director for our telematics business is the latest in a series of investment and expansion plans for parent-company Radius following the opening of its new technology centre in Manchester and expansion into Southeast Asia earlier this year.