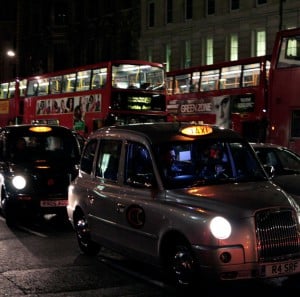 WORSE: Londoners slam road network
London's road network is getting worse, according to a new residents' survey published today.
Findings from the CBI/KPMG London Business Survey show that 54% of businesses rate the roads as getting worse, up from 42% at the end of last year.
A whopping 90% said they were concerned by road network congestion, with 87% concerned by road surfaces and 82% concerned by roadwork disruption.
However, London's businesses claim they are enthusiastic about new ideas to improve the capital's road network.
Ideas supported include the implementation of smarter traffic management systems, moving more journeys from roads to other transport means, greater flexibility for deliveries and the construction of new tolled underground tunnels.
Sara Parker, London Director at CBI, said: "The capital's congested streets continue to be a concern with over half saying the roads are getting worse and nearly as many expecting the road network to deteriorate over the next five years.
"Being able to get from A to B is a significant factor for business investment decisions so London's companies want new airport capacity, improvements to roads, a commitment to Crossrail 2 and better access to London's airports."
Richard Reid, London Chairman at KPMG, added: "As London's population increases it becomes more urgent that the city has infrastructure that works properly.
"Building more roads in London is not an option so smarter management of our already overloaded system, through improved bus times, better use of existing road space for essential vehicles and possible road tolling, particularly in congested peaks, will be required to keep the city moving and to keep on attracting companies to base themselves here.
"Continued investment in London's infrastructure is absolutely vital to growth and in connecting us to the rest of the world."