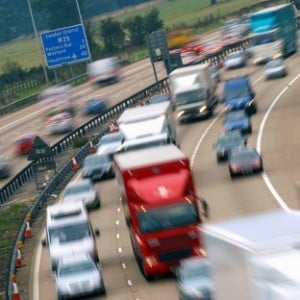 TOLL: Auto census reveals several key trends
Rising registrations and longer-lasting vehicles have combined to push up the UK car parc to almost 32million units, new figures have revealed.
Society of Motor Manufacturers and Traders' (SMMT) 'Motorparc' census has shown 2013 was the fastest-growing year registrations-wise for ten years, with a 436,000 (1.4%) boost to 31,917,885.
Even more positive for the UK economy was the news that British-built cars are the second most common on our roads, with Germany the only country ahead.
Spain, France and Japan make up the top five, which collectively accounts for more than three-quarters of the total parc.
"Spreading the cost of regular maintenance through service packages makes car ownership more affordable, so it is not surprising that people are running cars for longer."
Mike Hawes, SMMT
The figures also revealed Ford are the UK's favourite manufacturer, with the Focus the most popular model (1.5million), followed by the Fiesta, Vauxhall Corsa and Astra, and Volkswagen Golf.
Mike Hawes, Chief Executive of the SMMT, said: "With more cars bought and less scrapped in recent years, the total number on UK roads reached an all-time high last year.
"Major investment by manufacturers in advanced production techniques, supported by longer vehicle warranties, has seen car reliability enhanced still further.
"Additionally, spreading the cost of regular maintenance through service packages makes car ownership more affordable, so it is not surprising that people are running cars for longer."