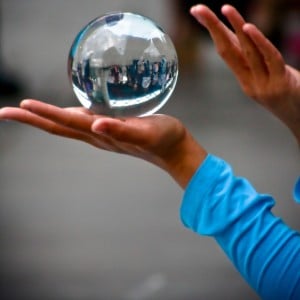 POSITIVE: Are you optimistic about 2014?
Four in five European decision-makers believe their fleet will grow or remain stable over the next two years, a GE Capital survey has revealed.
In an overwhelmingly positive study – of 72 fleet companies managing more than 150,000 vehicles – more than four in five respondents also plan to expand their fleet into new countries.
The survey, which forms part of a special report identifying numerous key industry challenges, has kick-started 'The Fleet Debate' – a year-long programme engaging sector leaders.
Improving driver behaviour (61%) was identified as the key challenge, with 41% of the group hoping to reduce damages and accidents, and 30% looking to cut CO2 consumption.
Despite this, only 49% of respondents actually have active programmes in place aimed at influencing driver behaviour.
The next greatest challenge was optimising the global fleet (54%), with 48% wanting to improve their fuel management approach.
Majk Strika, New Relationships Development Leader at GE Capital International, said: "The picture of fleet management painted by our survey is an overwhelmingly positive one, with substantial optimism for the year ahead.
"This said however, developing an effective global fleet management strategy is truly complex.
"Through benchmarking how companies across Europe structure their car policies, we aim to identify some of the more pressing challenges facing industry leaders and ultimately provide guidance as to how these can be overcome."
Image courtesy of garryknight, with thanks.