Over the years, there has been a gradual shift in drivers' attitudes towards in-cab safety technology. From basic dash cams to more recent systems which include artificial intelligence, video has steadily, if sometimes reluctantly, been accepted by the driver community as part of the job. Yet fleets still have employees who voice concerns about privacy and who question the way in which video footage or data will be used.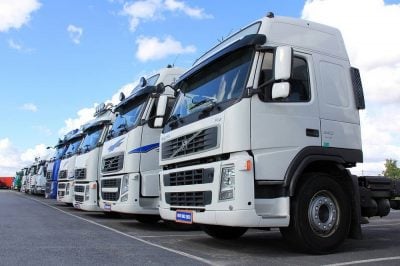 So how can fleet managers address this? As with any change programme, one of the key elements to achieving driver buy-in is communication. When implementing a new solution, one of the most common mistakes I see organisations unwittingly make is to involve drivers too late in the process. This can make drivers feel peripheral to the implementation and give them the impression that they have not been shown the whole picture.
This is why communication, both early on and throughout the lifetime of the technology, is key to helping drivers feel that cameras are not the enemy. By encouraging them to understand fully how video is used, it's a lot easier to gain their acceptance. Crucially, drivers need to be able to see how cameras can be on their side. This is something that becomes fully apparent in cases where drivers need to defend themselves, such as when an incident has occurred for which they were blameless. Cameras can also be used as a tool to recognise and reward good driving behaviours.
Showing, not telling  
One of the most effective tactics in educating drivers about camera technology is to physically show them how the system works and what the management team see. This helps to remove the mystique and connect the dots between what happens in the cab and what is communicated back to the depot.
For example, I recently spoke to a road haulage customer in the UK with a driver who was a little wary about the camera technology and how it was being used. Instead of just verbally communicating how it worked, he sat the driver in front of the system so they could see exactly what the senior team was seeing. Once that communication and understanding had taken place, any hesitations vanished. In fact, the driver then asked to see more clips of his driving!
An additional benefit for drivers who have a camera installed in the vehicle is the ability to develop safer driving skills. This includes offering drivers the ability to self-correct risky behaviours via in-the-moment alerts which will emit a visual or audio alert if a risky behaviour has been identified – providing drivers with the opportunity to alter their behaviour.*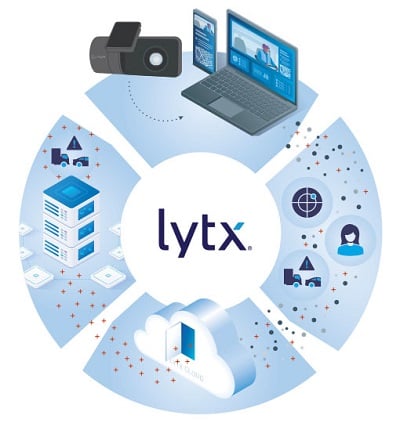 Putting drivers in the picture
A common question drivers may still ask is 'am I being recorded all the time?' This is completely valid, especially when you consider that, for HGV drivers for example, their cab is a 'home from home' that also acts as a personal space where they will eat, sleep, and switch off during breaks or between shifts.
Different solutions will provide different configuration options depending on what the organisation wants to achieve. This may include continuous recording so that managers can rewind ten minutes to see the build-up to an incident. It could also be that videos are only captured when something happens, or if something takes place that the driver wants to proactively capture, in which case the driver can activate the camera.
Again this is all about communication of the technology capabilities and your company policy  – providing drivers with complete transparency and explaining the why. In this instance, sharing insight about trends and patterns with drivers can be really powerful. For example, is continuous recording in place because we know it helps to protect drivers from wrongful claims by X%? Or, perhaps the use of 360 degree video is helping drivers and managers problem solve? For example, if fleets are driving in rural setting, drivers may face situations where their vehicles may not be able to proceed due to tight bends in the road, as well as inclement weather conditions. Rather than rely on verbal descriptions over the phone, their manager can tap into the live feed to evaluate the situation and collaborate with their drivers in real-time to create a solution.
Whatever the scenario, managers should ensure they enter into an ongoing dialogue around how the cameras operate and data is used. They can also provide regular feedback on the benefits.
For example, our client Brandon Hire Station is a tool and plant hire company who wanted to improve safety and use video evidence to get a better understanding of incidents. Over a twelve month period, they saw collisions drop by 46%. Other improvements included distracted driving incidents reduced by 25%. With the number of collisions being slashed by nearly 50%, and definitive accounts for any incidents which do occur, Brandon Hire's overall spend on insurance claims was also reduced.
Fewer collisions and reduced insurance claims is exactly the type of good news that can be shared with drivers to demonstrate the difference that the technology is making.
Configure the right solution for you
Finally, fleets need a solution that is flexible enough to navigate country-specific policies and regulations which can differ wildly depending on where a vehicle is being driven. Crucially, there will never be a 'one fits size' approach. Every fleet will have different requirements based on local realities – and these may change. Your system needs to be able to obey local rules as well as your own policies, and it must be easy to reconfigure when necessary.
By embracing communication and ensuring that your system is truly configurable, however, global fleets can welcome a culture of transparency and flexibility that will put them in much better stead to tackle some of those challenges head on.
---
* Lytx DriveCam Event Recorder is a driver aid only. Drivers should never wait for the Lytx DriveCam Event Recorder to provide a warning before taking measures to avoid an accident. See www.lytx.com/en-us/driver-information.
Author: Damian Penney, Vice President Europe, Lytx