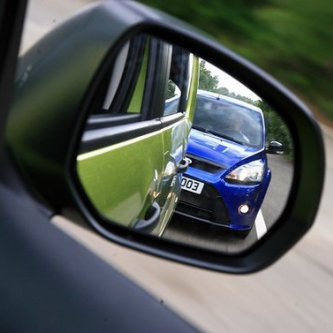 Too close
Van drivers are nearly 50% more likely to be involved in a crash
With police crash reports revealing the shock fact that van drivers are nearly 50% more likely than other motorists to suffer accidents caused by tailgating, AXA have reminded van drivers not to get too close to other road users.
Van drivers face different risks compared to other motorists as longer hours on the road can contribute to tiredness, while differences in weight, visibility and dimensions make common manoeuvres more difficult. Because they are often heavier than cars they can take up to four times longer to stop after breaking which leads to more accidents caused by close following or tailgating.
In fact, research shows that van drivers are 47% more likely to be involved in a crash when close following (or tailgating) other drivers and it is with this in mind that AXA Business Insurance, a leading insurance provider for business and commercial vehicles, are reminding van drivers to reduce their risk and keep a safe distance.
Darrell Sansom, Managing Director at AXA Business Insurance, said: "Whether you use your van for work, deliveries or family trips, it's worth remembering that you face greater risks than other motorists, and driving a van requires a lot more skill than driving a car.
"The nation's van drivers are right at the heart of our economy and we know the pressure to fit as much as possible into the working day often comes with the job. But it's worth remembering that getting up too close can incur serious legal penalties too. Most of us know that if you are caught tailgating you could be hit with an on-the-spot £100 fine and three penalty points, but fewer realise that if the worst happens and someone is fatally injured, the employer can be held criminally responsible under the Corporate Manslaughter Act – a devastating consequence for all concerned."