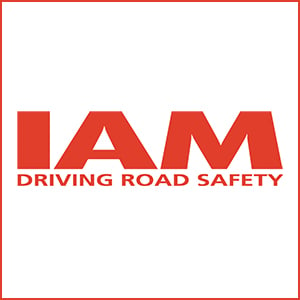 As many as 65 per cent of drivers on long journeys do not to stop to take rest breaks on the motorway because they don't feel they have any need to. While 79 per cent of drivers will only choose to stop and take a rest if a motorway service area is located in a convenient place on their journey.
The findings come from a recent survey conducted by road safety charity the Institute of Advanced Motorists (IAM), in which 1,753 people took part during June 2015.
The poll asked to what extent keeping hydrated and taking a break between long journeys is important to drivers and found many respondents did not consider taking a rest break essential unless they had a pressing reason.
Findings further reveal that while many drivers prepare for a long journey beforehand – filling up their cars with fuel (85 per cent) or programming in a destination into their satnavs (over 60 per cent), only 50 per cent of drivers will plan to make arrangements to stop at a service station, and as little as two per cent fail to do any planning at all.
An existing driving simulator study conducted by Loughborough University showed that even mild dehydration can be hazardous to drivers, suggesting it can have the same effect on someone that is driving while under the influence of drinks and drugs in terms of driver errors made – affecting mood, mental functioning and changes in level of concentration (1).
The IAM's survey findings suggest that many drivers fail to prioritise their wellbeing and alertness when they are behind the wheel simply because they don't take regular breaks on long journeys.
Other major reasons as to why drivers do not consider taking a motorway break include: deeming the price of fuel at service stations too expensive (56 per cent) or citing that food, drinks and snacks at service stations are considerably overpriced (45 per cent).
For drivers who do have a reason to stop at a motorway service station, over 94 per cent have said they only stop to use the toilet facilities. In fact, over a third of respondents consider a toilet break very important on long distance routes and 75 per cent would welcome more frequent continental style picnic and toilet only rest areas across motorways and main road networks.
Sarah Sillars, IAM's chief executive officer said: "Where drivers avoid taking rest breaks at a motorway service station, simply because they want to reach a destination quicker, raise the risk of making several mistakes and being involved in an incident.
"Although participants have expressed an interest towards self-serving picnic and toilet sites, drivers must be encouraged to take regular breaks every two hours at any type of service station.
"Take a bottle of water with you before embarking on a long journey, keep hydrated throughout and allow for some much-needed rest."