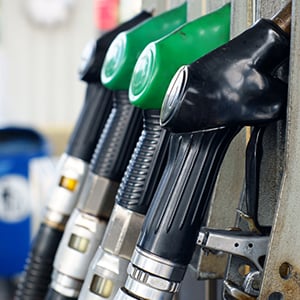 Petrol cars are being offered by medium term rental specialist Meridian for the first time as some fleet customers start to turn away from diesel.
Phil Jerome, managing director, said that the company intended over time to provide a choice of petrol and diesel in each model range it offered. At the moment, it could already deliver petrol or diesel versions of the Volvo V40, Mercedes A-Class and Volvo XC60.
He said: "It is certainly possible to overstate the extent to which diesel may be falling out of favour with fleets and we want to be very careful with any rebalancing of our fleet mix.
"In the past, nearly all corporate customers calling to book a rental car wanted diesel. However, there is now a growing acceptance of petrol models and indeed some customers are actively requesting them, generally as a result of the negative press diesel has received."
Phil said that, looking at falls in new car diesel sales, it was likely that fleet acceptance of petrols would continue to rise, but that any change in fleet habits would be quite slow.
"Our view is that a Euro 6 diesel remains the best fleet solution for the majority of fleet users when you weigh up factors including emissions, economy, tax and performance.
"The latest generation of petrol engines have, however, made strides and are also a good option for some operators. We expect to see a gradual increase in the percentage of petrol vehicles on our fleet over time."
Phil added that measures designed to reduce the appeal of diesels such as the VED increases and raised benefit in kind announced in the Budget would have an effect.
"None of these measures are particularly significant in themselves but together will have a cumulative impact on fleet use of diesel cars over time."
Rental companies were likely to adopt a wider range of fuel choices over the next few years, Phil said, including hybrids and EVs, as fleet preferences developed.
"We are moving away from a one-fuel-fits-all situation to one where fleets are gaining knowledge about the suitability of different fuels for different applications. Medium-term rental companies like ourselves will change their proposition to meet this need."