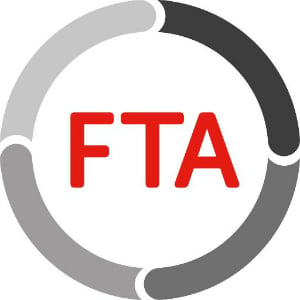 The decision by the EU27 to move Brexit negotiations on to the second stage of discussions has been welcomed by the Freight Transport Association (FTA) today.
According to the association, the only one to represent all sides of the UK's logistics industry, the priority now must be to establish the parameters of a transitional period, to ensure that British industry is supported and can plan for the future with its overseas trading partners.
"The green light for stage two of the Brexit discussions is a welcome move in the right direction," says James Hookham, deputy Chief Executive of FTA, "but the urgent priority now is to secure a fast agreement on the transition and implementation period for trading rules. Our members need clarity and legal certainty on the arrangements they will need to make to keep trade flowing to and from the UK after Brexit, and time to adapt their process, making contingency plans wherever possible.
"Industry will take time to adjust to the new arrangements for moving trade to and from the EU, and it is beholden on our European colleagues to work with the UK authorities to ensure that our members can continue to move seamlessly across borders to the benefit of all involved. Logistics contracts are already being negotiated for the post-Brexit period, and all those involved need to make decisions affecting the whole supply chain. Time is of the essence, to ensure that the movement of goods and services does not grind to a halt with bureaucracy."
Of particular concern to the FTA is the nature and timing of the proposed transitional agreement, while final deals are hammered out in Brussels:
"The agreements on a transition and implementation period need to be comprehensive and watertight," continues Hookham. "The time needed for these arrangements should be long enough to cover the conclusion of a trade agreement and the other deals necessary to ensure that supply chains are not disrupted and trade between the EU and UK can continue unhindered.
"As an industry, logistics will should only have to adapt to new rules and requirements once; the agreement on transition and the implementation period should preserve the status quo until the end of the transition. With such a relatively short time before Brexit, it is critical that the EU and UK negotiation teams keep trading considerations ahead of political ambitions. The time for talking is rapidly becoming the time for action – without it, industry will struggle to keep supply chains efficient."
The Freight Transport Association is the UK's largest and most influential membership association in the freight and logistics sector, with more than 16,000 members operating over 220,000 goods vehicles – half the UK's fleet. Established in 1889, FTA's members move goods by road, rail, sea and air, consign over 90 per cent of the freight moved by rail and 70 per cent of sea and air freight.