Pendragon Provides Maintenance Fleet For Hanson
By Kyle Lindsay
Monday, December 18, 2017 - 14:30
Comments (0)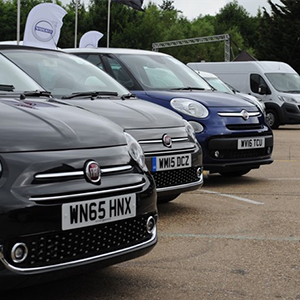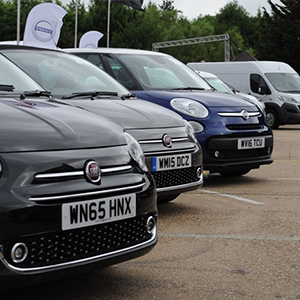 Pendragon Vehicle Management (PVM) is pleased to have worked in collaboration with Clarks Vehicle Conversions to deliver new tool vans to Hanson UK – a leading supplier of heavy building materials to the UK construction industry.
Hanson wanted to update its maintenance crew vehicles and create safe and practical tool vans for its crew. PVM was delighted to take on the brief and help supply Hanson with a secure fleet to support their business.
Once PVM supplied Hanson with Vauxhall vans, Clarks Vehicle Conversions transformed the vehicles' interiors to suit the needs of Hanson's crew. To help raise the safety standards, lockable cages and metal racking were installed in the vans to improve journey safety and heavy locks were installed on the rear and side doors to reduce the risk of theft.
Clarks further stamped their mark on the fleet vans by installing a mechanical side step, hand rails, internal lighting and non-slip flooring to prevent trips and falls. The fleet's versatility was further tested, when an additional drying area for wet clothing, with hand washing facilities, was also added to the build, along with first aid and eyewash kits.
Neal Francis, Divisional Managing Director for Pendragon Vehicle Management, commented: "Hanson is a major name in the construction industry and we are delighted to have supplied them with bespoke vehicles that will provide their crew with safety and reliability.
"This project has also demonstrated how adaptable our vehicles are and showcases how the customer can modify them in a way that suits their needs."
Simon Welbourn, Head of Sales for Clarks Vehicle Conversions, commented:
"At Clarks, we pride ourselves on providing solutions to fleets, fleet teams and work crews, so this was a great opportunity for us to do just that.
"We had a clear objective from Darren in what he wanted to provide to his team and he allowed us to tailor a solution to suit. It was a real team effort by Clarks, Pendragon and Hanson, and it was great to work with such a forward-thinking and safety conscious team."
Darren Watret, Asset Manager, Hanson UK, commented:
"I took new tool vans through Pendragon in 2015 and my considerations at the time were mainly vehicle choice. As vehicles were coming to their renewal point, I wanted to provide not just a vehicle with good manufacture safety standard but also a vehicle that compliments the way the gangs work.
"Pendragon had provided a very high level of service over the years so they were my first choice to deliver the base vehicle."
"I chose Clarks Vehicle Conversions to deliver the interior. I see Clarks as a customer-focused company. They are an intuitive, informative company with safety at the heart of everything they do. Once I had explained what I wanted to achieve and why, they took the build in the right direction and delivered results that far exceeded my expectations."
Related Stories