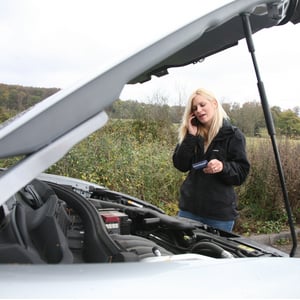 Average hourly labour rates for car repairs vary by as much as 220 per cent across Britain. Using data supplied by used car warranty provider Warrantywise, leading weekly car magazine Auto Express has revealed average rates reach a peak of £141 per hour in Twickenham, south-west London, compared to the cheapest average rate of £44 per hour in Kirkwall, Orkney. This results in a massive difference of £97 per hour. Overall, the average cost of labour in Britain is £84.30 per hour.
The highest recorded hourly rate of an individual garage was £240 per hour in West Byfleet, Surrey, with the lowest cost found to be £36 per hour at a garage in Smethwick, Birmingham – a staggering 566 per cent difference.
Regionally, London recorded the highest average labour rate (£101.60) and was the only area to break the £100 mark. Scotland was by far the cheapest with an average labour rate of just £71.42 – 42 per cent lower than the capital.
Graham Hope, deputy editor of Auto Express, said: "Obviously higher hourly rates in London are to be expected, but the huge difference in average costs across Great Britain shows motorists are not being treated fairly. And a difference of £204 per hour between individual garages is completely unjustifiable.
"Yet again, it shows how key it is for drivers to do their research, make sure they get the best deal and get all rates confirmed before work begins."
Lawrence Whittaker, CEO of Warrantywise, said: "Some of the differences Warrantywise has discovered are, frankly, offensive. Our business is based on offering our customers the best service, the best advice and the utmost reassurance when it comes to caring for cars, which is why we conducted the survey. Our advice is simple: shop around, negotiate and remember that as a paying customer, you are holding the ace cards."
Despite motorists paying a premium, Auto Express's Driver Power satisfaction survey, which polled more than 61,000 motorists, has revealed that Brits are happier than ever with their dealers.
The average satisfaction score was 87.84 per cent – up from 86.83 per cent in 2014. Nearly 50 per cent of the motorists who took part said they would be "highly likely" to recommend their dealer to a friend.
Lexus was voted as having the best dealer network – for the 14th consecutive year – with an overall score of 93.56 per cent.
Auto Express's 29 July issue includes full details of the labour rates postcode lottery, and results from the Driver Power survey, with Britain's best dealer networks, insurers and breakdown operators rated.
Average labour rates across Great Britain
| | |
| --- | --- |
| London | £101.60 |
| South West | £89.12 |
| East | £88.75 |
| South | £86.00 |
| North West | £84.72 |
| Midlands | £83.77 |
| Wales | £77.00 |
| North East | £76.33 |
| Scotland | £71.42 |