Guidance for employers on education & training for at-work drivers issued by road safety charity Brake
By Kyle Lindsay
Wednesday, August 5, 2015 - 11:00
Comments (0)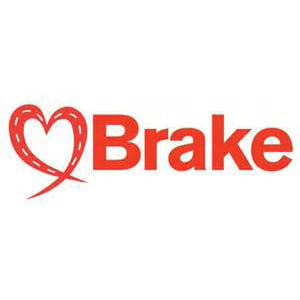 Brake, the road safety charity, has published a guidance report for employers with staff who drive for work on driver training and education, with support from Drivers Domain UK.com. The behaviour of drivers on the road is one of the key ways many businesses are seen by the public. Educating drivers in safe driving behaviour can help improve a companies' reputation, reduce costs, and benefit the business – as well as helping to prevent potentially catastrophic crashes.
With driver error a contributory factory in 72% of crashes in the UK, and at least a third of serious crashes on UK roads involving at-work drivers, encouraging and enabling safer driver behaviour is essential to road safety and safe business operations.
The report, entitled "Effective driver training and education in companies", gives practical advice and guidance alongside best practice company case studies. The report includes guidance on:
When training and education can and should be delivered, including after risk assessments
How to develop the attitudes and behaviours to have a positive impact on road safety
Practical guidance on using training and a range of educational interventions
Advice on key road safety education topics: targeting young drivers, drink and drugs, speed, and distracted driving
The report also contains case studies. Ocado, who operate more than 1,100 trucks, describe how a broad range of training and education methods have helped lead to a 17% decline in third-party insurance claims. Partners4Health NHS, a company that provides healthcare in patients' homes, trained 18 of their drivers in one-to-one training through DriversDomainUK.com. Te Puni Kokiri(TPK), the Ministry for Maori Development in the New Zealand Government, rolled out a comprehensive online driver assessment and in-car practical training programme that led to 50% fewer at-fault incidents.
Dr Tom Fisher, Brake's senior research and communications officer, said: "The training and education of drivers is an essential part of companies' duty of care. By making sure that drivers have the necessary skills, and providing education to improve their attitudes and behaviours, companies can have a large impact on road safety – and their bottom line. Having a holistic approach to educating, raising awareness and training drivers has the greatest sustained impact."
Rob Morgan, head of driver training – Drivers Domain UK.com, said:  "We are delighted to be supporting such a forward thinking, proactive road safety charity like Brake, who like us are passionate about improving the driving standards and road safety. This publication is essential reading for any employer serious about making a positive contribution to road safety in their business."
This report is available free of charge to all members of Brake Professional (see www.brakepro.org), and for £5 from the Brake shop (www.brake.org.uk/shop). Courtesy of funding provided by Bibby Line Group, we have 250 Brake Professional memberships to give away to SMEs. Membership usually costs up to £155 + VAT and members gain free access to all our training tools and resources, and discount attendance at our training events.
If you'd like to take advantage of this offer, just email professional@brake.org.uk with 'free member'.
UK-based fleet operators are also being encouraged to register now for the UK's biggest road safety event, organised by Brake: Road Safety Week 2015 takes place 23-29 November and is an ideal time for employers to raise awareness about safe driving. Employers can get ideas and register for a free electronic resource pack at www.roadsafetyweek.org.uk.