Be a smooth operator when riding in traffic
By Kyle Lindsay
Wednesday, August 5, 2015 - 15:00
Comments (0)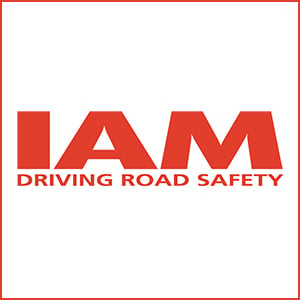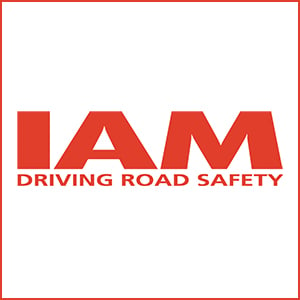 This week's tips from the IAM's head of riding standards Peter Rodger are looking at how motorcyclists can filter through congested traffic safely. Filtering through stationary or slow-moving traffic is not illegal – but motorcyclists must make sure they overtake without putting other road-users at risk.
Make sure you concentrate on everything around you and use your peripheral vision to monitor changes in traffic before overtaking. If you see something moving unexpectedly in your peripheral vision, slow down if necessary and only overtake when it is safe to do so.
Hazards are more likely to be concealed behind parked vehicles – anticipate these risks by looking as far ahead as possible and travel at a safe speed. The earlier you identify a hazard the quicker you can react to the situation and think about your manoeuvre.
Avoid overtaking when you are approaching a set of traffic lights. If you do, the driver you are overtaking will be forced to apply their brakes suddenly and may react angrily. The same applies for overtaking a long vehicle – you probably won't be able to get in front of it before the lights change red so hold back and wait.
Look out for any tall vehicles such as lorries and buses that may obstruct road signs. If you're taking an unfamiliar route and need to follow the signs don't simply overtake because you can. Stay back until you can see the sign and position yourself in the correct lane as instructed.
You should not filter through traffic at speeds above 15-20mph as vehicles above this speed can change direction quickly with little or no warning, forcing you to swerve and lose control.
As a rule of thumb you should not filter through traffic which is moving at more than 20mph. If you do filter, don't ride more than 10-15mph above the speed of the traffic around you.
Make sure there is enough space available for you to overtake, allowing for sufficient distance between you and the vehicle ahead of you. Avoid overtaking if you're riding through a single carriageway road with oncoming traffic as there will be little or no space to manoeuvre.
·        Look out for any road signs that allow motorcyclists to use a bus lane. Although stretches of a bus lane maybe empty this is not an opportunity for you to speed up. Beware of any junctions and side roads that allow vehicles to make a turn using the bus lane. Give yourself enough time to react by riding at a safe speed and by increasing the distance between you and other traffic at all times.
Always be courteous to other road users, don't tailgate and don't get impatient or aggressive simply because you want to get to your destination. Be patient and filter through traffic bearing in mind other road users' safety.
Peter said: "Riders need to be aware that drivers can't react as fast as you can on a light and nimble bike. Allow for the fact a car is less manoeuvrable and don't weave in and out of traffic. The more unpredictable your moves are, the greater chance there is of a collision".