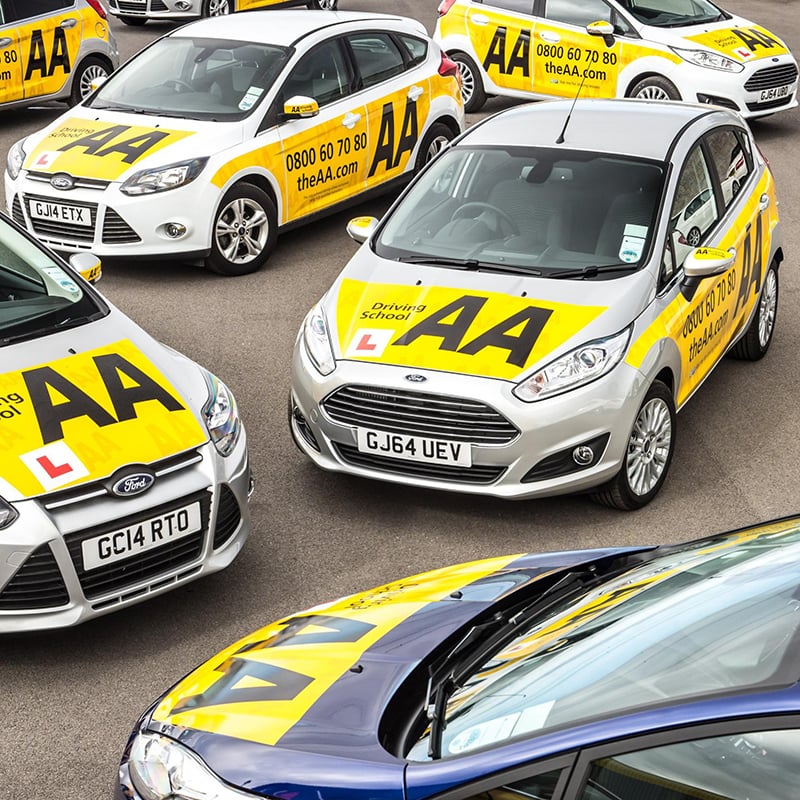 AA driving school takes delivery of around 2,000 new Ford models
Around 85,000 AA Driving School learners a year will be at the wheel of a Ford Fiesta or Ford Focus.
Ford's exclusive supply agreement with AA Driving School has been extended for a further three years, with the school's franchised instructors taking delivery of around 2,000 new Ford models annually.
With fuel economy a key priority for the instructors, the models powered by the frugal 1.0-litre EcoBoost engines are expected to be the top choice.
"We are very pleased to be continuing this long-standing agreement with Ford for a further three years. We are constantly competitively benchmarking and Ford always comes out as the manufacturer with the best model range, the cars most suitable for tuition purposes, and with the most competitive pricing."
James Powell, Ford's direct sales business manager, added: "This is not only great news for Ford in terms of the large number of new models being delivered to the AA Driving School over the coming three years. It means also that thousands of newcomers will learn the art of driving at the wheel of a Ford, and that in turn means a Ford will be their natural choice when they pass their test and buy their first car."
The new Focus is available with Ford's 1.0-litre EcoBoost petrol engine, which last year was chosen by a third of Focus customers and this year was named International Engine of the Year for an unprecedented third year in a row. From early next year the 125PS Focus 1.0-litre EcoBoost will also be offered with a six-speed automatic gearbox.
New Focus also will continue to be offered as a 1.0-litre EcoBoost version delivering 99 g/km CO2, the previous version of which became the first non-hybrid petrol family car in Europe to offer sub-100 g/km CO2 emissions earlier this year.
AA Driving School is the only national driving school which exclusively uses fully qualified instructors. AA instructors also provide the tuition for Ford's free driver training programme – Driving Skills for Life – designed to fast-track the skills and experience of new drivers after they have passed their practical test.
Ford Driving Skills for Life was launched last year, in partnership with AA and RoSPA, and provides hands-on training for new drivers in Ford Fiesta and Focus cars, highlighting the potential dangers they may be exposed to, such as using a mobile phone at the wheel and drink-driving.