Fast-growing motor retailer, Vantage Motor Group, has helped to drive down harmful emissions in York city centre by supplying local business, Streamline Taxis, with new ultra-low emission vehicles (ULEV).
Vantage Toyota York has supported the City of York Council's (CYC) pledge to support the uptake of ULEV by providing two new Toyota Priuses to Streamline Taxis – York's premier private hire taxi firm has previously ordered 18 Toyota Aurises from Vantage.
The new Prius models qualify as ultra-low emission vehicles which emit less than 75g/km² of CO2 and allow for the development of a greener transport network across the city.
Glen Ramskill, Centre Principal at Vantage Toyota York, said: "It's fantastic that businesses in and around York are taking advantage of the savings to be made on new hybrid vehicles both in terms of the costs of fuel and tax, but also in helping clean up York's air quality.
"We are committed to helping York maintain its 'Go Ultra Low' city status and urge other local businesses to explore the hybrid options available."
York was one of eight UK cities to be awarded 'Go Ultra Low' city status in January and has received £816,000 from the Office of Low Emission Vehicles, which entitles drivers of new ULEV to up to 15% discount on the retail price.
According to the City of York Council, one third of all premature deaths in the UK are due to poor air quality yet transport makes up 28% of an average York resident's carbon footprint. The city is the first in the UK to have a Low Emission Taxi incentive and now plans to grow its network of hybrid taxis.
Mark Wilson, General Manager at Streamline Taxis, said: "We've been a customer of Vantage for around 18 months now and thanks to them, 25% of our four seat fleet is now comprised of hybrid vehicles. Our drivers are saving up to £80 a week on fuel and we are collectively helping York to drive down harmful emissions in the city.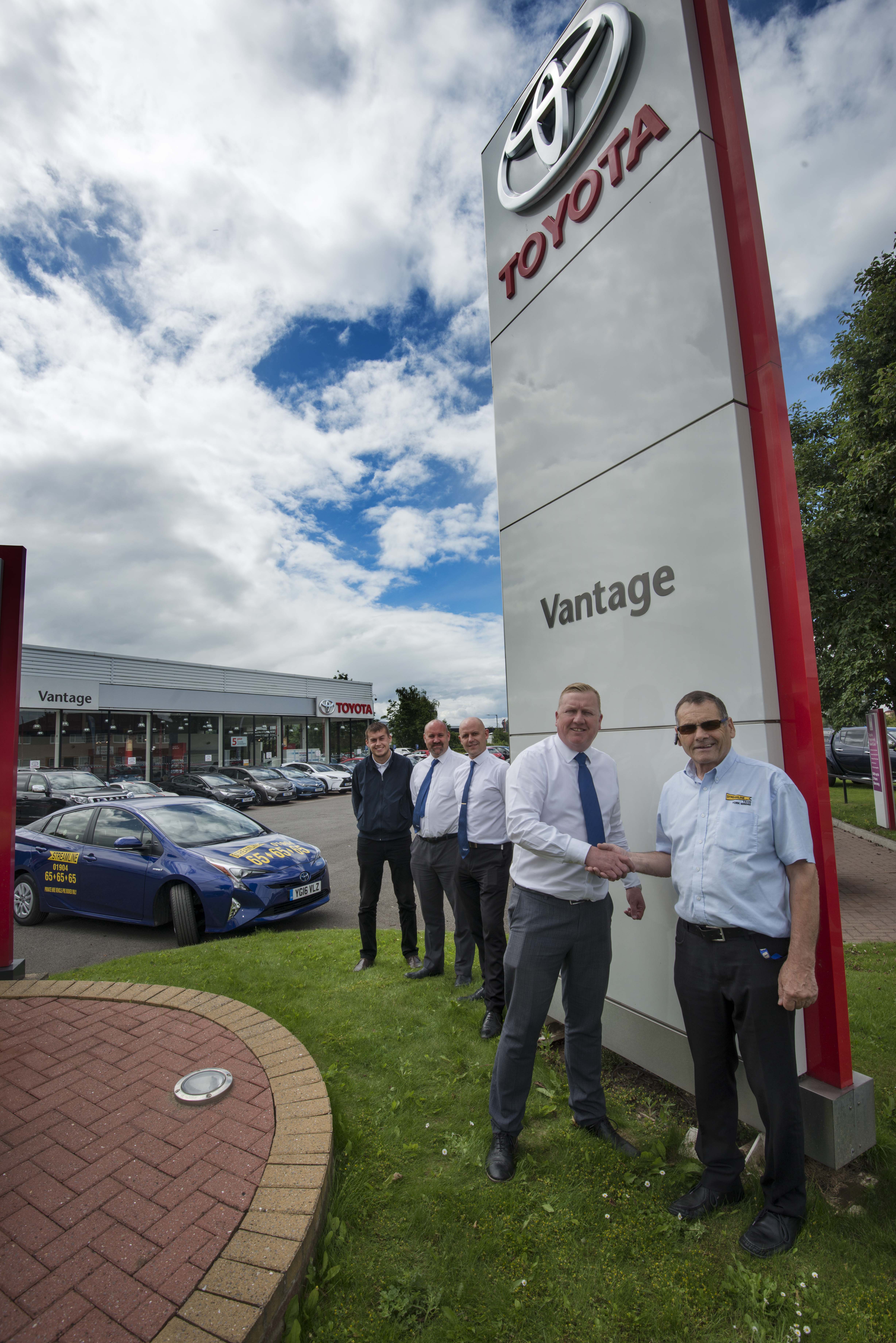 "Our Aurises have been extremely reliable cars but we are constantly seeking to improve our fleet. Vantage has been able to supply us with two brand new Priuses which allow us to meet the new lower emissions target – we plan on ordering more soon to allow us to convert our entire four seat fleet to hybrid!"
Vantage Motor Group continue to use their success to offer customers sustainable mobility options – the retailer was recently listed at number six in the Yorkshire Post's Fastest 50 2016 which celebrates the top privately-owned, profit-making companies which have seen the biggest expansion in their turnover.