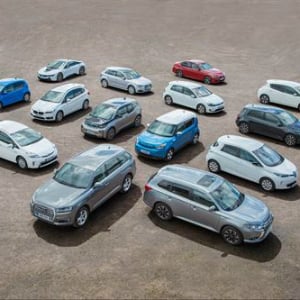 The used market is showing significant strength with values showing an average increase of 0.5% at three years 60,000 miles, according to cap hpi.
The automotive data experts report certain sectors saw noteworthy demand with City Car rising in value by 2.0% at three years 60,000 miles. Standout performances were Skoda Citigo (12- ) and Volkswagen Up (12- ) which saw prices rise by 4.1%, Toyota Aygo (09-14), Toyota Aygo (14- ), Hyundai i10 (14- ) and Peugeot 108 (14- ) which all saw increases of 4%.
James Dower, senior editor of Black Book at cap hpi said: "The strength in the market is common across petrol, diesel and hybrid variants. Petrol hybrids saw values increase for the fourth month in a row with average values rising by 1.1%. It's a growing market as we see more manufacturers releasing new models with hybrid powertrains and it appears that consumers have embraced the technology with few concerns over the life of a battery.
"The last three months have seen a remarkable recovery in diesel price performance. There is no doubt that diesel remains the right fuel choice for a significant number of drivers and figures would suggest that consumers are beginning to make their mind up about diesel cars rather than believe some of the more sensationalist headlines."
Petrol vehicles values moved up by 0.7%, and diesels saw the average values increase of 0.3%.
The Lower Medium sector also saw higher than average performances with values increasing by 1.1% at three years 60,000 miles. Some diesel derivatives saw price increases through the month with Citroen DS4 (11-15) Diesel moving up by 5.1%, Peugeot 308 (13- ) Diesel and Kia Pro Ceed (11-13) Diesel increasing by 3.4% and Volkswagen Golf (09-16) moving up by 2.2%.
Dower said: " The September new car market will play a significant part in the shape of retailer behaviour through this quarter and high levels of pre-registration could ease franchised dealer appetite to buy used car stock.
If history is anything to go by, the fall off in values tends to be relatively steep into November and December and the timing of what and when to buy will become critical to ensure that vehicles are not purchased at the top of the market. The black book editorial team will continue to keep an expert eye on the market and will reflect the daily fluctuations in value to those who subscribe to black book live."