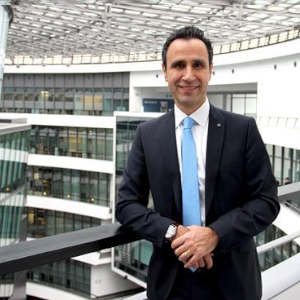 Rolls-Royce Motor Cars has announced the appointment of Dr. Mihiar Ayoubi as Director of Engineering from 1 March 2018.
Ayoubi joins Rolls-Royce from the BMW Group with over 20 years' experience in a broad range of engineering positions. He is currently Head of Concepts, Architectures and Integration and has previously headed departments in acoustics and vibration, dynamics development, chassis control systems, drivetrain development, all-wheel drive and driver assistance systems. He is also very familiar with Rolls-Royce, having been involved with the engineering concept for New Phantom.
Of Syrian descent, Ayoubi moved to Germany in 1985 to study engineering, joining BMW Group in 1997. He holds a Degree and Doctorate in Control Systems Engineering and Applied Artificial Intelligence from the technical University of Darmstadt. He is married and has three children.
Torsten Müller-Ötvös, Chief Executive Officer, Rolls-Royce Motor Cars, said, "I am delighted to welcome Dr. Mihiar Ayoubi as our new Director of Engineering. Mihiar is an exceptionally talented engineer and follows in the esteemed footsteps of the company's founding father and first engineer, Sir Henry Royce."
Ayoubi replaces Dr. Philip Koehn who has left the company to pursue other interests.