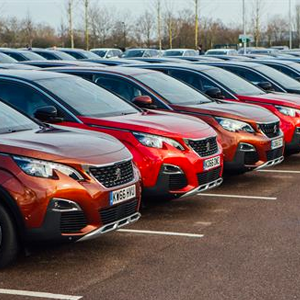 Analysis of data in cap hpi's Black Book Live has shown that used car values are continuing to strengthen through February.
At the three years and 60,000-mile point, average values have already risen by 0.5% in the first 10 days of the month compared to 0.4% at the same time last year.
Commenting on the trend Derren Martin, head of current valuations at cap hpi said: "The market continues to strengthen and there is no immediate end in sight. Auction conversion rates are high, and those businesses that remarket direct to retailers are reporting they are 'making hay while the going is good'.
"Lower than expected new car registrations in January boosted the strength of the used market, and there are fewer fleet returns and part exchanges hitting the used car market.Dealers are also particularly focussing on selling used cars due to uncertainty over new car volumes this year. Buyers have to pay the going rate, and there is little need for vendors to negotiate."
The automotive data company reports diesel and petrol variants are both performing well. However, it should be noted that petrol values have risen overall by more than their diesel counterparts. Particular strength can be seen in prices being paid for cars over three-years of age, with only the real poorer condition cars not being snapped up quickly.
Top performers include most of the Mini range, particularly both diesel and petrol variants of the previous model Countryman, where values have risen by an impressive 4% so far this month. The Chevrolet Spark is also up 4%, Renault Megane previous model, up 8%, older Audi Q5 petrol and diesels up 2% and the Renault Twingo up over 5%.
Martin said: "The strength in used demand and prices are likely to continue through February and into March, when pressure from new car activity and increased volumes in the used market may temper some of this positivity."