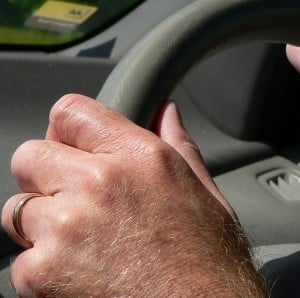 OLDER: 19% of drivers are over 65
There are now more than seven million over 65s on the UK's roads, DVLA figures have revealed.
The number of drivers over 65 reached 7,191,192 in November – a whopping 19% of all motorists with full licences – with 4,068,498 drivers over 70.
Incredibly, 1,101,779 drivers are over the age of 80, while 195 drivers are over 100 years old.
Simon Best, Chief Executive of the Institute of Advanced Motorists (IAM), who collated the DVLA data, said: "Responding to an older population is a significant policy issue for government, health and transport agencies – a greater number of people will require help with their mobility and acting now can ensure the right support networks are in place numbers increase.
"Easy access to driving assessments, better advice from the medical profession and car and road designs that mitigate the effects of ageing should all be top in 2014.
"The overarching policy aim should be to keep people independent and driving safer for as long as possible."
Figures, alongside research by the IAM, suggest older drivers are safer than many other drivers – driving at slower speeds and allowing longer stopping distances.
Of the drivers over 65, 5% have points on their licence, with the case being the same for drivers over 70.
Across the board, the age group most likely to have points on their licence is 42 year-olds, with 10% possessing points.
Image courtesy of Brenda Anderson, with thanks.