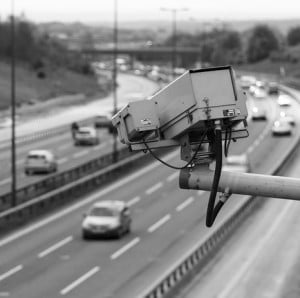 STEALTH: Cameras to be grey, not yellow
Stealthy speed cameras aimed at catching motorists driving faster than 70mph are set to sweep motorways across the UK.
The Highways Agency-proposed cameras, which will likely be dull grey rather than bright yellow, could soon be rolled out on key motorways including the M1, M25 and M6.
Cameras would target drivers exceeding the 70mph limit, and deployed on sections of 'smart' motorway, where traffic flow is controlled using numerous techniques.
The Highways Agency claim such 'smart' motorways will prevent traffic jams and aid flow by controlling limits and opening hard shoulders to traffic where required.
Road safety charity Brake welcomed the proposals.
Julie Townsend, Deputy Chief Executive of Brake, said: "Speed cameras are an extremely well evidenced, cost-effective way to improve safety and reduce deaths and injuries on roads where they are placed, preventing families going through the trauma of a sudden bereavement or life-changing injury.
"Put simply: speed cameras reduce speeding, which helps to prevent deadly crashes.
"Breaking the speed limit is risky and illegal, so only drivers who break the law will face fines."
Image courtesy of rutty, with thanks.