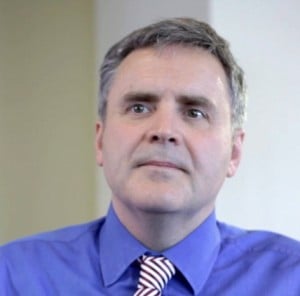 TECH: Motiva make big launch
Motiva Group are adding fuel card technology to their next-generation Motrak telematics system.
The development of fuel card data integration means fleet managers can access precise costs per mile, with mileage capture, route overlay, driver league tables and traffic warnings also featuring.
It will be launched this month, and Motiva Group claim the solution will provide huge savings in time and costs, including a 20% lower fuel bill per fleet.
Increased productivity, reduced emissions and lower insurance premiums are further mooted benefits.
Paul Holdcroft, Head of Motrak at Motiva Group, said: "Our new system is a major step forward in terms of the benefits it can bring to customers.
"There has been a real evolution in terms of technology and performance and we think it will be an outstanding product in the competitive world of fleet telematics.
"We've developed the new Motrak to be far more bespoke and there are a string of features which have helped us to create the complete monitoring tool."
The ability to integrate fuel card data is an illustration of the significant strides made in the development of the new model, added Mr Holdcroft.
"With bills so high these days, fleet managers are showing an increasing desire to making savings where they can and this software will help them do that," he said.
"It enables fuel card data to be uploaded into the tracking system and will provide a report showing precise costs per mile.
"You can see, at a glance, where improvements in efficiency can be made.
"The system will show, in black and white, where harsh acceleration and braking is adding to the cost of journeys and therefore which are the most and least efficient drivers.
"It generates revealing data which will effectively encourage better, smoother driving and that can only be good news all round.
"It's not a niche feature, but very few telematics systems have fuel card integration and we like to think of ourselves as market-leaders in the field."
Route overlay is another key addition, providing an easy-to-use function for generating the most efficient itineraries from any given location.
Previous journeys can be plotted on the same map to identify the most efficient route.
A new 'drag and drop' feature, meanwhile, allows fleet managers to see precisely which assets are nearest to a given location.
The software can also provide direct information on how long the journey would take.