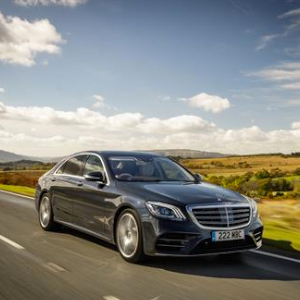 The Mercedes-Benz S-Class has been named the best luxury car at the inaugural CCT100 awards, established by Company Car Today magazine. The award was handed over at an exclusive event in central London today.
The S-Class beat the competition thanks to its interior comfort and quality, performance, desirability, low emissions, low running costs and price.
Rob East, Head of Fleet, Mercedes-Benz Cars UK, said: "The S-Class is the pinnacle of Mercedes-Benz. It sets the benchmark for both luxury and interior comfort, without compromising on cost. With a new range of petrol and diesel engines on offer, the S-Class is now even more competitive."
Paul Barker, Editor, Company Car Today, added: "The Mercedes-Benz S-Class is the outstanding luxury car in the sector, combining quality, refinement and technology to excellent effect. Plus it offers comparatively low emissions and a range of powertrain options to suit every need."
The new S 500 features an innovative 3.0-litre straight six petrol engine with a 48 volt Integrated Starter Generator, further reducing emissions and boosting refinement. It produces 435 hp – with an additional 22 hp from the electric motor – and can achieve up to 40.9 mpg while emitting 157 g/km of CO2. The latest S 350 d, meanwhile, features a powerful yet smooth 3.0-litre straight six diesel turbodiesel engine, providing excellent economy and low emissions.