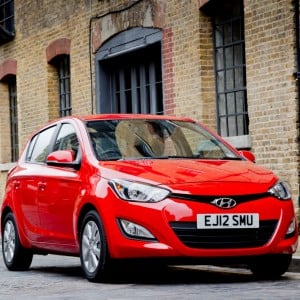 MADE IN TURKEY: New Hyundai i20
Hyundai are increasing their European new-car production capacity to 500,000 units per annum after completing expansion of their Turkish manufacturing plant.
Capable of producing 60,000 units per annum when built in 1997, Hyundai Assan Otomotive Sanayi (HAOS), Ízmit, will now pump out 200,000 vehicles annually.
The upgrade will allow the facility, which has seen more than €1billion investment, to build the forthcoming New i10 in addition to New i20.
It has also created a further 2,804 jobs at HAOS and at its suppliers.
Hyundai Motor Manufacturing Czech, the second European facility, currently works around the clock to produce an additional 300,000 vehicles every year.
Allan Rushforth, Senior Vice President and COO of Hyundai Motor Europe, said: "The expansion of the plant in Turkey and our manufacturing capacity in the region demonstrates Hyundai's increasing commitment to Europe.
"Our European factories will allow us to build the right cars for the region and to continue supporting communities and suppliers throughout Europe."
95% of all Hyundai vehicles sold in Europe are designed and developed in Europe.
The latest investment in Hyundai's Turkish facility means that by the end of the year 90% of vehicles sold in Europe will also have been built in the region.
Hyundai have a further 150,000 units of annual production capacity at their plant in St Petersburg, Russia, supplying the domestic market and Eastern Europe.