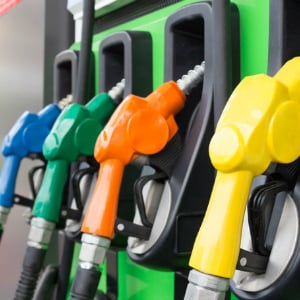 A new report part-funded by the Freight Transport Association (FTA) proves that lower petrol and diesel prices throughout 2015 have given the UK economy a huge boost.
The study commissioned by FairFuelUK and published this week by the Centre for Economic and Business Research (CEBR) confirms that low forecourt prices raised UK GDP by 0.6%, stimulated an extra £11.6 billion of economic activity, created 121,000 jobs and boosted government tax revenues.
FTA – a founder member of FairFuel UK – has written to Chancellor George Osborne twice in recent months to stress the importance of keeping fuel duty low in his Budgets to support the logistics industry and stimulate the economy. The new research confirms that the suspension of the Government fuel duty escalator has increased tax revenues to the Exchequer by a net gain of £1.3 billion – had it been in place, the extra cost to the economy would have been £4.9 billion.
The Association's submission to the Chancellor ahead of his Autumn Statement, which was submitted earlier this month, calls for a 3p per litre reduction in fuel duty to ease cost pressures on domestic road freight, stimulate economic growth and create jobs.  FTA welcomed the Chancellor's freeze on duty in his July Budget and is urging him not to heap pressure on operators by putting up prices.
FTA Deputy Chief Executive James Hookham said:
"The Chancellor's Autumn Statement on November 25th will be the biggest test of George Osborne's commitment to economic recovery for years. The link between fuel prices and growth was confirmed by the Treasury's own modelling last year and now CEBR's evidence, part-funded by FTA, shows just how big the gains were and the economic folly of resorting to fuel duty or VED increases in order to balance the books or supposedly 'punish' users of diesel fuel. With economic growth slowing this year, the Chancellor needs to listen to the numbers not the slogans."
The full report findings can be seen at http://www.fairfueluk.com/FairFuelUK_CEBR.html